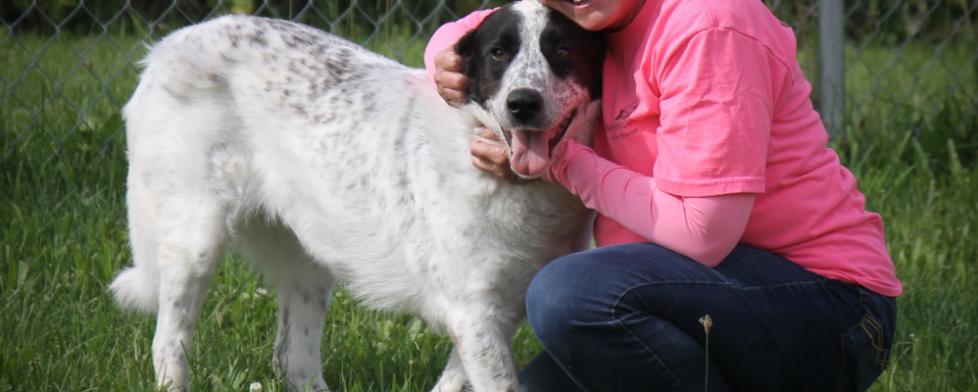 My husband and I are big believers in animal adoption. My husband adopted our beagle-lab mix, Jonah, about seven years ago after someone abandoned him on the side of the road. This person had clearly mistreated Jonah. It's difficult to even think about, but we're so happy he is now part of our family. He brings us so much joy every day.
So when I heard about the 5th Annual Brownsburg Bow Wow Bash coming up Aug. 29 at Williams Park, I was excited for several reasons. First, I know Jonah will love this event. What dog wouldn't love playing in a dog park, going through an agility course and mingling with other dogs? Plus, I am looking forward to watching the dog contests, paws parade, tennis ball drop and other activities.
This event is also an excellent opportunity for other families and individuals in the Indianapolis Area to adopt a dog or cat just as loving as ours, and also support the Misty Eyes Animal Center and Hendricks County Animal Shelter.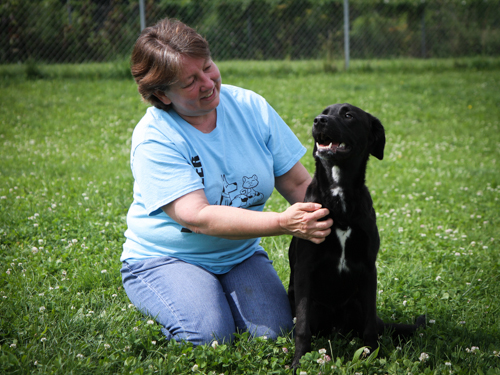 I stopped by the Hendricks County Animal Shelter recently and spoke with Sheryl Sackett, the founder and organizer of the Bow Wow Bash, and Cherie Fox, the founder and director of operations of the Misty Eyes Animal Center. Both Sackett and Fox are very involved with the Hendricks County Animal Shelter. Sackett frequently walks and plays with the dogs at the shelter, and Fox pulls several dogs from the shelter each month to help them find forever homes.
Both volunteers are thrilled that for the first time half of the proceeds from the Bow Wow Bash will go to the Hendricks County Animal Shelter, while the other half of the proceeds will continue to go to Misty Eyes. They said the Hendricks County Animal Shelter has made huge strides over the past few years and has drastically reduced euthanasia rates.
When planning this year's event, they felt it was only right to split the event's proceeds with the shelter, considering the improvements the shelter has made, and that the shelter funds the medical care for the dogs that go to Misty Eyes. 
The Bow Wow Bash has raised about $50,000 since 2011. This year, the goal is to raise $10,000 through donations and sponsorships to go toward building a facility for Misty Eyes Animal Center. The center already has raised $83,000 toward their $550,000 goal.
Sackett and Fox also hope the Bow Wow Bash and other events will continue to help encourage animal adoption. They are optimistic that many dogs and cats will be adopted at this year's Bow Wow Bash. There will be about 15 different rescue groups at the event.
Even for those who aren't looking to adopt a dog this year, the Bow Wow Bash is sure to be a fun event for all dogs and animal lovers. So, join me and head out to Williams Park, 940 S. Locust Lane, Brownsburg, on Aug. 29 to join in the fun. 
About the Brownsburg Bow Wow Bash
Date:
Aug. 29
Time:
10:00 a.m.-3:00 p.m.
Location:
Williams Park, 940 S. Locust Lane Brownsburg, IN 
Cost:
$5 per person donation requested. Dogs & kids free! Proceeds benefit the Misty Eyes Animal Center and the Hendricks County Animal Shelter.
Activities
Huge Adoption Event
Temporary Dog Park
Agility Course
Silent Auction
Food & Vendor Booths
11 a.m. - Dog Blessing
Noon - Dog Contests
2 p.m. - Paws on Parade

3 p.m. - Misty Eyes Ball Drop
Fun for the whole family!