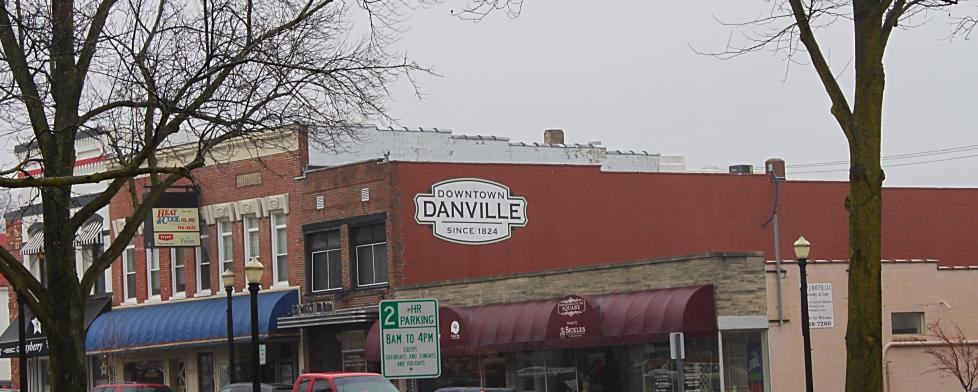 Downtown Danville is one of my all-time favorite places to spend the day. I love the picturesque Courthouse Square, the delicious local restaurants and the wide variety of local businesses, many offering unique items you won't find anywhere else.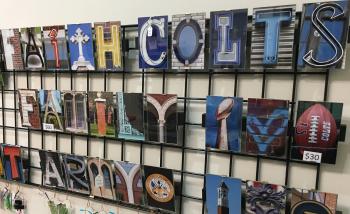 If you've never taken the time to explore downtown Danville, I recommend marking your calendar for Saturday, Aug. 12. Downtown businesses will open their doors and set up a back-to-school sidewalk sale. You'll find all kinds of savings on one-of-a-kind items, and you'll get to enjoy the beauty of the downtown area while you shop.
What exactly will you find at the Sidewalk Sale? Here are some of the businesses you'll see, and a taste of what they're offering:
Gallery on the Square has a carefully curated collection of art and handmade items from Hoosier artists. They also often host demonstrations and classes for those wanting to explore their artistic side. At the sale, they will offer reduced prices on several pieces as well as sales on art and framing supplies.
Seize the Night Designs specializes in custom jewelry, but for this event they will have a Consignment Sale! Jane's on the Square will bring their backstock of clothing and purses. Please note that they will only accept cash. 
Smokey Fireside Creations, which boasts plenty of small-town flavor, will sell home decor, crafts, stationery, and gifts. At the Sidewalk Sale, they will have $6 Drizzle Melts and a $10 clearance rack. They also will take 10% off your total purchase during the sale.
Sage Home sells decorative items for your home with a farmhouse feel. They will have many clearance items outside, as well as a flatbed trailer full of new and gently used furniture. If you're looking to update your home, you won't want to miss this spot! See our recent blog on this new home furnishings store.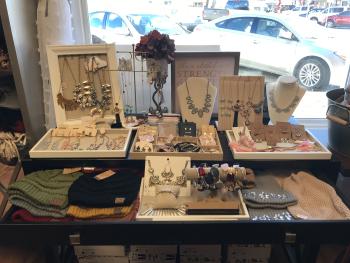 Blush Boutique is the place to go for skin care, women's fashion and home accents. They will also have many sale items outside, and will offer 15% off of their new fall line.
The Watermelon Patch is one of my favorite places to shop as a mom of three. They showcase an awesome selection of new and gently used children's clothing and accessories, and they will have a great deal during the sale. Fill a bag with items from outside and pay just one price for all of it! They will have additional deals inside the store.
Locker Room Sporting Goods also will  participate in the sale. They sell screen-printed and embroidered shirts, bags and other accessories as well as custom awards and gifts.
When you've worked up an appetite from all of that shopping, stop by a local favorite, the Mayberry Cafe. They will give away free cinnamon biscuits and apple butter with the purchase of any meal. Trust me, that's one deal you won't want to miss out on.
The Downtown Danville Sidewalk Sale is happening from 9 a.m. to 1 p.m., Aug. 12. The Danville Farmers Market will be in full swing that morning as well, so you can shop these local businesses at the same time you're checking out the market's selection of tasty, locally grown food. That sounds like a pretty perfect Saturday to me!