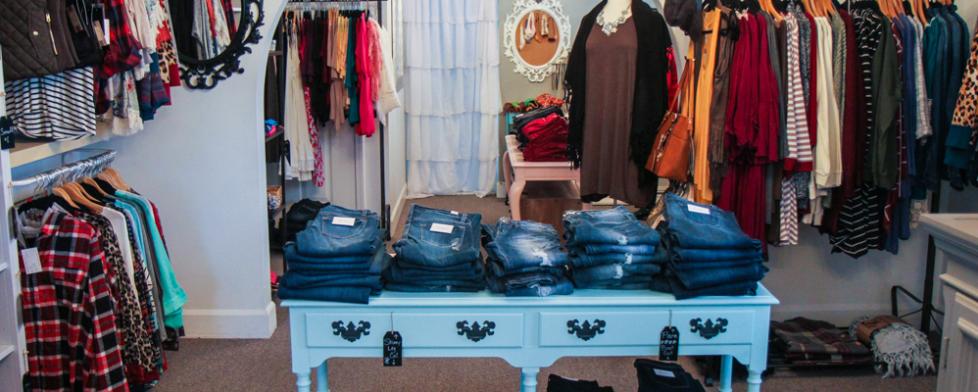 After wearing maternity clothes for several months, my wardrobe is in need of some serious updating. The only problem is now that I have a newborn to care for, both my time and my budget are limited. 
That's why I was so excited to discover Ella Mae's boutique in Brownsburg, which opened in May. The store has the cutest, trendiest, most flattering clothes, shoes and accessories. And the prices are very reasonable.
I stopped by the store last week and was surprised to find so many women in the store on a weekday morning. The place was hoppin'. Shoppers were enthusiastically oohing and aahing at all the new arrivals, and the owner and one of her employees were chatting with them about the latest styles.
For fall, the store is currently carrying a lot of booties and riding boots, flannel shirts, long sweaters, fringe scarves, and jeans. The store also carries lace extenders, which can add length to shorter dresses or tunics, as well as jewelry, hand bags and more.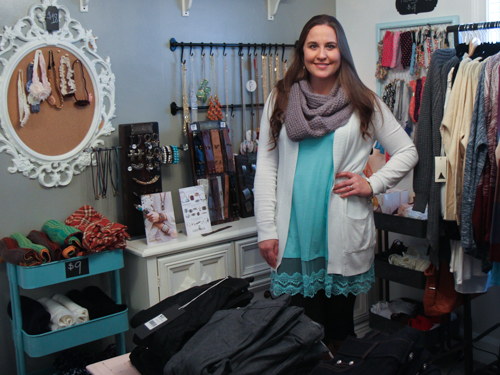 I had the opportunity to chat with the owner, Abby McKinney, during my visit. McKinney is a former teacher, but decided to stay at home with her four kids. McKinney loves fashion, so to make an income she started selling clothing and accessories online.
This year, she wanted to try out a storefront, and found the perfect location in Brownsburg on South Green Street. Since opening, the store has been a tremendous success. Why? Because Ella Mae's sells clothing that is in style, flattering on everyone from high school students to the mothers of high school students and is affordable.
McKinney said she doesn't mark up her clothes much, and I believe it. After browsing the collection, I got a sweater, necklace and boot cuffs, all for about $50. I was thrilled!
So the next time you're looking for an affordable, trendy and flattering outfit, stop by Ella Mae's Boutique. You're going to love it.

About Ella Mae's
Address: 33 S. Green St. Brownsburg, IN 46112
Hours: 10 a.m.-6 p.m., Tuesday-Saturday