As you know, I'm all about a day trip. You can read my post on 
10 Ideas for a Day Trip in Avon
 which gives you a good idea that I'm an explorer at heart.
One of my favorite quotes is "Not all those who wander are lost" (J.R.R. Tolkien).
So, I decided to shake things up and do a bit of wandering in one of my favorite Hendricks County towns, Brownsburg.
There's so much to do that you'll find yourself wanting to turn your day trip into an overnight trip.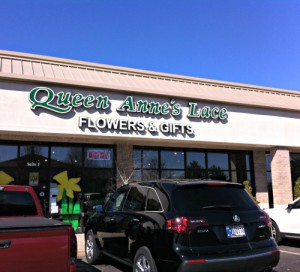 It's easy to find this flower shop and gift store, with its convenient location on 56
th
Street. As I walked in, signs of spring were all around me. Colorful umbrellas hanging from the ceiling, flowers carefully and artistically presented in planters and lots of tables and displays to explore.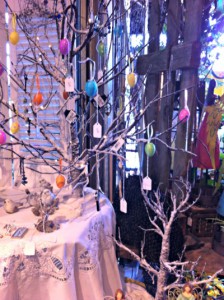 I'll go out of my way to visit a flower shop and when there's plenty of small gifts to purchase, I'll be back for sure. Owner Kathy Garner has several years of experience in floral design. If you know a bride, send her Kathy's way, because Queen Anne's Lace knows how to take care of brides and make sure they have gorgeous flowers on their wedding day. I made a few purchases myself: a couple of lovely paper birds to stick in planters, a few Easter cards and a couple of colorful Easter eggs to hang from my Easter tree at home, all for around $11.
Queen Anne's Lace Flowers & Gifts, 680 E. 56th St., Brownsburg, (317) 858-8170.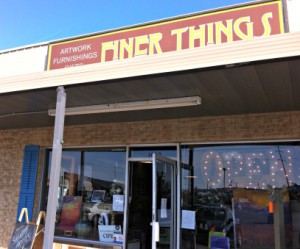 It's been a while since my last visit to Finer Things and shame on me. This popular gallery, featuring art by local artists and unique gifts, is also part of
the Rural Routes to Main Street Cultural Trail
. I picked a beautiful day to revisit this gem of a shop and had my eye on several things, including a bench made of wooden skis, which I decided not to buy. (I'm regretting it!) There were several customers in and out of the store, and I found a couple of unbelievable bargains on the additional 50% off rack: a cashmere sweater from Neiman Marcus ($7) and a black and white sweater for my mom ($3). I couldn't leave without one last purchase, a khaki jacket with a few Indy 500 patches sewn on it ($8).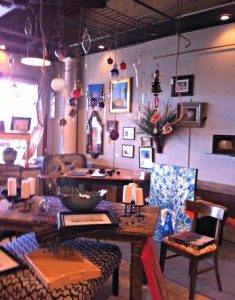 Owner, Melissa Blackshear is friendly and helpful and reminded me to come back for one of their upcoming events/classes where you can observe one of their artists in residence. I definitely plan to do so and to pick up that bench made of skis that I've got my eye on.
Insider Tip:
Keep up with news and upcoming events by checking
Finer Things' website
or Facebook page. Upcoming March events include: Stories & Art with Carolyn Parent on March 25 and 27 (ages 5-12 and cost is $15 per child).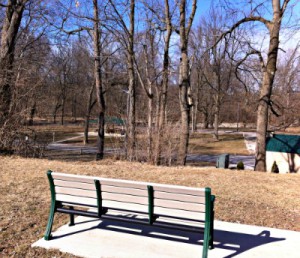 I spend a lot of time visiting parks with my dog, Louis, and Arbuckle Acres is one of my favorites. Brownsburg's oldest park has a super convenient location, right off Green Street. It's usually easy to find close parking, and I like the open fields and places for Louis to explore. There are plenty of picnic tables, and on my recent visit, I enjoyed seeing families walking and kids playing on the playground.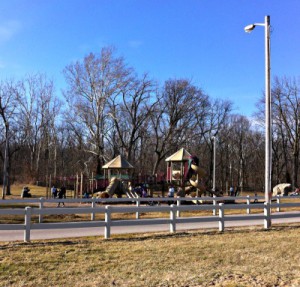 Insider Tip
: Mark your calendar for Saturday, April 19 for the Youth Easter Egg Hunt. There will be 10,000 eggs filled with candy and other prizes to find. The hunt begins at 11 a.m. Visit the
Brownsburg Parks website
for upcoming programs and more information. Arbuckle Acres,  200 N. Green St., Brownsburg.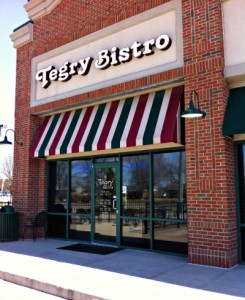 I'm a serious sushi enthusiast. I stopped in at 
Tegry Bistro
, which is a sushi bar and Asian restaurant with a full sushi menu and plenty of Asian dishes, like
Chicken Teriyaki
, Japanese-style soups, like
Shrimp Tempura Udon
and a variety of noodle dishes prepared on a hibachi grill. Tegry Bistro has a cozy atmosphere and the staff was friendly. I opted for an order of
Gyoza
, pan fried dumplings filled with pork and served with a dipping sauce, a
California Roll
(crab, avocado and cucumber) and a
Crunch Roll
(shrimp tempura, with a spring mix, avocado and drizzed with spicy mayo). I ordered my food to go so I could enjoy it at Arbuckle Acres. I enjoyed the
Gyoza
and I could tell they were made to order.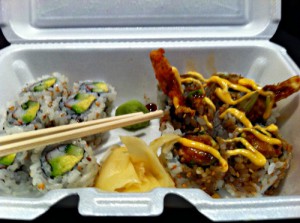 The sushi rolls were pleasing as well and definitely made to order. I'm already looking forward to my next visit and think a dinner at Tegry Bistro will be a great idea for a girls night out. Insider Tip: Plan before you go. Read their
online menu
before you visit because there are dozens of options of sushi. Tegry Bistro, 1521 N. Green St., #A, Brownsburg, (317) 858-9505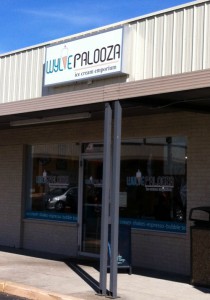 Dessert should be the final stop for any day trip, so I decided to head over to Wyliepalooza Ice Cream Emporium. Anyone will be immediately happy walking into this whimsical wonderland. The store is colorful and fun and there's a working pinball machine, too! I couldn't decide what to order, there are so many fun ice cream choices with crazy names, like
Heaps of Love
,
Yippee Skipee
and
Zanzibar Chocolate
.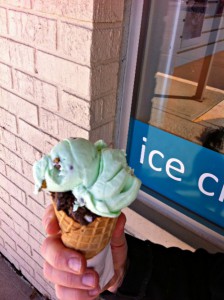 I decided to go all out and order two scoops of ice cream, one Pistachio Nut and one Zanzibar Chocolate (which I was told by the staff is an award-winning flavor).
I really enjoyed the homemade waffle cone and the Pistachio Nut was tasty, but I was especially loving the Zanzibar Chocolate, with its rich chocolate taste. I'm already craving another scoop as I write this!
I can already tell it's going to be my regular dessert stop this spring and summer.
Insider Tip
: Listen to Wyliepalooza's friendly staff for their recommendations. They also serve
Boba Tea
, which is a tea-based drink served cold with tapioca pearls at the bottom. If you're looking for a bite before dessert, Wyliepalooza sells hot dogs and other snacks. Wyliepalooza Ice Cream Emporium, 1022 E. Main St., Brownsburg, (317) 350-2467.