I love to shop local. During the holiday season, I try to support small businesses as much as possible. But sometimes it is hard to find the time to shop. So, if you want to shop local but want to shop online, I have the perfect solution,
Etsy
. In case you're not familiar with Etsy, it is a website where people can buy and sell unique items. When you are on the site, you can choose to shop local by searching for shops in the town of your choice.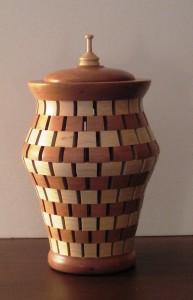 I recently searched Etsy for shops in Hendricks County towns and found some great items. I'm going to share just a few of the many Hendricks County shops, but I encourage you to check out all the local shops for yourself.
Avon Wood Turnings
- Check out these handcrafted bowls, vases and pins, all made out of wood. This shop is owned by Dave Thompson of Avon. Dave has been making custom woodworking pieces for more than 25 years.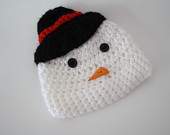 Simply Charming Props
– Do you have a newborn to shop for? Shop owner Megan Newcomer from Danville makes adorable crocheted baby hats.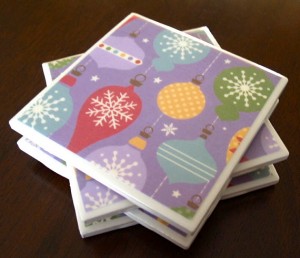 Michy Creations
– This shop located in Pittsboro specializes in handcrafted home accessories such as coasters and magnets.
I love the unique patterns used for the coasters. They are fun and colorful.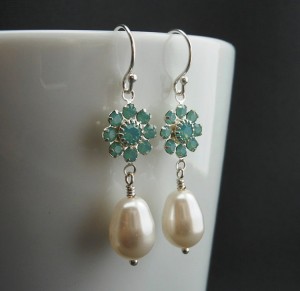 Almost Sunday Morning
– If you are looking for a gift for someone who loves jewelry, this Plainfield shop is a great option. Each piece is handmade, and you can even custom order.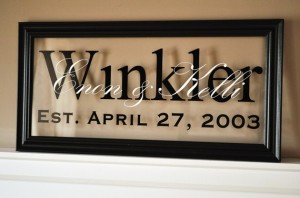 MRC Wood Products
– Personalize your gift this holiday season. MRC Wood Products features personalized family name signs, custom cutting boards and other home décor items. This Pittsboro shop is owned by Mike Crowder.  He can even make you personalized ornaments. But, if you want your order before Christmas, the deadline is December 3.
a.e.miller Photography
– I couldn't end this blog post without giving a plug for my fellow blogger, Amanda Miller. In addition to being a great writer, she is also a great photographer.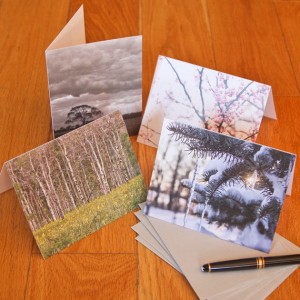 She not only sells prints of her photos, she has journals and notecards featuring her work. These would make great gifts. This is just a small sampling of the great Hendricks County shops on Etsy. Have you found a favorite? If so, we would love to hear about it in the comment section. Also, Small Business Saturday is Nov. 30. Everyone is encouraged to support a small business that day. If you can't make it in person, consider buying from a local Etsy shop.