I've lived so close to Lucas Oil Raceway since 2004 that I could see the lights, hear the engines and sometimes even feel the vibrations during the Mac Tools U.S. Nationals, the track's signature event each year. That said, until last year when I joined the
Hendricks County Convention and Visitors Bureau
, I had never attended the Labor Day Weekend event in Brownsburg, Ind. Boy was I missing out.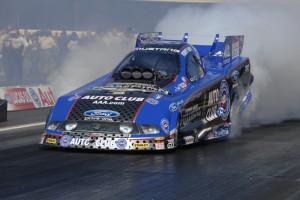 The intensity of the Mac Tools U.S. Nationals blew away anything I could have ever imagined. My 4-year-old couldn't get enough, and when you add in the bonus of seeing these amazing machines up close by getting to stroll through the pits for free without a pass, it should be on everyone's bucket list even if you aren't a race fan. Tickets went on sale this week for the
58th annual Mac Tools U. S. Nationals
. For those like me who may not be a racing junkie, this event is the world's most prestigious drag race. Think of it as the drag racing equivalent of the Super Bowl, Masters or Indianapolis 500. Throw in the unprecedented access to the pits and drivers, including legendary names like
Force
and
Schumacher
, its affordability, other
activities
in and around the track and the proximity of it being right here in Hendricks County and you have so many reasons to give it a try.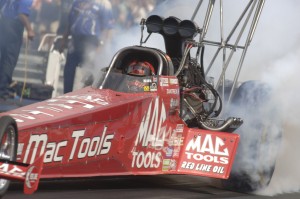 This year, the event will run Aug. 29-Sept. 3 at
Lucas Oil Raceway
, and will showcase all four classes in the NHRA Full Throttle Drag Racing Series including Top Fuel, Funny Car, Pro Stock and Pro Stock Motorcycle. Tickets range from $10-$61 and can be purchased by visiting
NHRATix.com
or by calling (800) 884-6472. The benefits of purchasing tickets in advance include lower rates compared to tickets purchased the day of the event. Advanced purchases also can secure a premium seat. The NHRA also offers children 12 and under free admission into general admission areas of the event with the purchase of an adult ticket. The 2012 Mac Tools U. S. Nationals also will have a new aspect this year with the introduction of the NHRA Traxxas Nitro Shootouts, featuring competition among eight racers in both the Funny Car and Top Fuel ranks. These best-of-the-best races will pit the top Funny Car racers battling for $100,000 on Sept. 1, and the Top Fuel class racers battling for $100,000 on Sept. 2. Don't repeat my mistake. Make this the year you finally check out the power, exciting action and behind-the-scenes thrills that the Mac Tools U.S. Nationals has to offer.
For those of you who have been to the U.S. Nationals before, please take a moment to share that experience in the comments section below.