Let's be honest its not always so pleasant to be living in the Midwest. Come February each year, I ask my husband daily why we live here and not somewhere a bit more southern. He ever so gently reminds me that we live here because I want to live here. (This is true)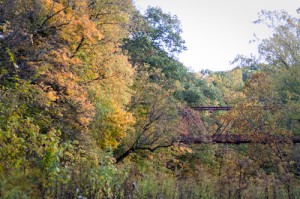 It is this time of year during the beauty of fall that gets me through the doldrums of winter. It's not just the beautiful foliage that makes fall so great around here but its all the fun activities that make this my favorite time of year. This year I have added a new event to my calendar, the
McCloud Nature Park
Fall Festival from 11 a.m. to 4 p.m. Oct. 12. What could be better than a fun-filled fall day with my family at one of Hendricks County's most beautiful parks for...FREE? For those unaware, McCloud Nature Park located just outside of North Salem is a sprawling 232-acre wooded park. This beautiful property and even the drive to get there is a must see during the fall months. There really is no better place in Hendricks County to take in the bright hues as the leaves change colors than in and around McCloud. As a bonus, the park staff has planned a number of fun activities for families to make some fall memories on Oct. 12. The festival will feature a corn hole tournament, fall themed crafts, a chance to sample fresh picked apples and pressed cider.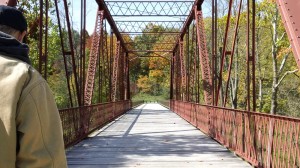 You can also lace up your walking shoes and take a beautiful hike on some of the trails the park has to offer. You can go on a self-guided hike or one led by a naturalist. Lastly, don't forget your sense of direction as you take out on the 40-acre prairie maze in the shape of a giant wolf. This unique experience is sure to entertain the whole family. Read my fellow blogger Eric's post on his families trip to the
maze
. Mark your calendars now and head to McCloud Oct. 12. Be sure to take some photos of your day and share them on our
Facebook page
! We love to see the fun you are having around the county.