Running became a passion for me a few years back as I began enjoying the sport to relieve the stress after each day, or to start my day off right as it allowed me to get my thoughts together and relax my mind. Then, seeing myself run farther, faster and with more confidence kept me motivated to run more. That's why I am so excited about an event in 
Hendricks County
coming up this month called Park2Park Relay.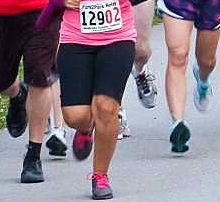 If you've not heard about this event before, the
Park2Park Relay
 on June 15 is a great event for both visitors and locals. In its third year, this 45-mile relay race will start in Sodalis Nature Park in Plainfield and wind through the county ending in McCloud Nature Park in North Salem. You can see a map of the entire course by clicking
here
. But don't worry, you don't have to run it alone. In fact, that's what makes Park2Park Relay so great because unless you enter the ultra-marathon division, you are part of a team. Think of it as an opportunity to get together with friends for a day to enjoy running and nature together while striving to reach a common goal. Teams can consist of 2-12 people, or the relay has an Ultra Marathon division allowing long-distance runners to run the 45-mile course by themselves.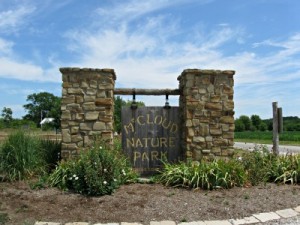 The race includes 12 legs that vary from 3 to 5 miles apart. The average team size in the past has been around four team members, which would approximately be 9-12 miles for each runner. This year's event also features an awesome new addition as participants will get to run through the future 
W.S. Gibbs Park
, which will soon become the
Hendricks County Parks & Recreation Department's
third park. Planning for that park is currently underway. You will also run through many other parks in Hendricks County and the countryside. It really is a great way to see some wonderful parts of the county you may not even know exist. Park2Park Relay registration ends June 12. To register, click
here
.
7 things you need to remember for the relay:
Each runner must be at least 14 years old to participate.
The money raised benefits The Parks Foundation of Hendricks County to help improve the local parks in Hendricks County.
Bring your own water and only one vehicle to exchange runners from the course.
The relay begins at 6 a.m. (with staggered start times); arrive at least 30 minutes early for your start time.
Nominate a team captain.
(For Ultra Marathon Runners) Race starts at 5 a.m.
(For Ultra Marathon Runners) Wear a reflective vest, have your headlamp for the first part of the race and bring a cell phone for any emergencies.