As little children, we were all taught about the five senses. See, smell, taste, hear and touch. We were fascinated as we learned all the wonderous things our bodies could do and marveled at all the ways we could explore the world around us.
As we get older and life gets busier, it seems our senses dull a bit. Or rather we become too occupied with our busy schedules and the chaos of the modern world as it swirls around us.
But I want to challenge you to tap into all five of your senses as you take in the immense wonders Hendricks County, Indiana, has to offer! No matter the season...amazing sights, smells, sounds and more abound.
To help you with this challenge, here are just a few examples of where you can go in Hendricks County to tap into each of the five senses.
See
If you pause and truly open your eyes, you will find beauty all around. 
As they say, beauty is in the eye of the beholder, but if you are truly looking you can find beauty in both the magnificent and the mundane aspects of life. And both are on full display in Hendricks County.
Admire the larger-than-life murals and other art sprinkled throughout our unique towns. Take in the vibrant colors and depictions of a thriving community.
Fix your gaze on the wildflowers as you walk along the B&O Trail in Brownsburg or stroll through the perfectly manicured displays at Avon Gardens. Take time to pause as you notice each delicate petal and consider each flower's unique array of hues.
Give your eyes a special treat each summer as you spy the colorful hot air balloons and the thrilling fireworks at the annual Hendricks County Rib-Fest held the last Saturday in June at the Hendricks County 4-H Fairgrounds & Conference Complex.
Delight in childlike wonder as you drive through Danville's Winterland Holiday Light Show in Ellis Park and marvel at the dazzling display every December.
I spy with my little eye...beauty at every turn in Hendricks County!
Smell 
Now, take in a deep breath…and soak in the aroma all around. Smells are free and don't contain calories, so this is one sense we can all explore to our hearts' content!
(Of course, many of the great smells in Hendricks County are just a stepping stone to taste…but I'm getting ahead of myself!) 
Pop into The Fudge Kettle in Avon and let the rich and creamy scent of chocolate overtake you. The smell is simply intoxicating!
If you are a coffee connoisseur, be sure to venture over to Cabin Coffee Company in Avon or some of our other locations for the county's best hot drinks. Let the luxurious smell of freshly roasted java waft over you.
All you have to do is set foot in Perillo's Pizzeria in North Salem, and the scent of garlic and all things Italian settle in your nostrils, and your mouth begins salivating in response.
Another undeniable smell is that of freshly popped popcorn. Extra butter for me! Step inside the Royal Theater in Danville and you will be enveloped with the best buttery smells around or visit PopAKernel Popcorn in Brownsburg or their new location at The Shops at Perry Crossing in Plainfield for even more flavors and smells.
Fortunately for my waistline, not all pleasing smells come from decadent food!
Stop by McCammon's Irish Market to take in the pleasing aroma of flowers in full bloom each spring or hearty spruce trees when the holiday season rolls around. Or visit the Pittsboro Candle Company anytime for their amazing candles and other nasal-pleasing products.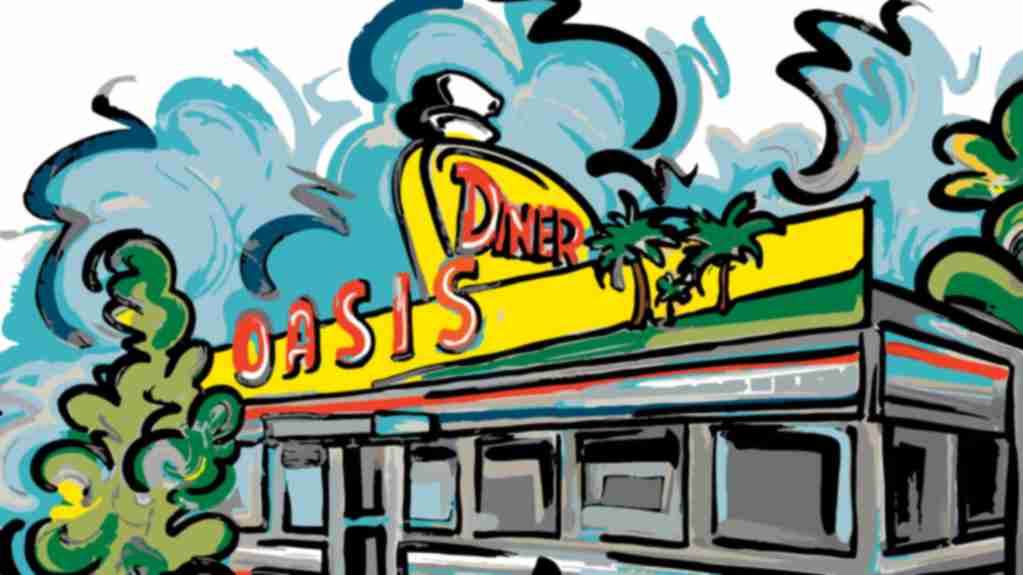 Free Visitor Guide!
Get your insider guide to all things Hendricks County by ordering a FREE Visitor Guide.
Taste
Admittedly, this might be my favorite of the five senses. And there is no shortage of opportunities to delight your sense of taste in Hendricks County! 
Treat your taste buds with a trip to Beasley's Orchard in Danville. Sink your teeth into a tasty apple as you let the sweet juice drip down your chin. Or belly up to the Cider Bar for a glass of their award-winning apple cider, fresh from the orchard, and served year-round!
Why not tickle your taste buds with flavors from around the world…that you can find right here in Hendricks County?
Feast on fabulous Filipino eggrolls at Queen Eggroll in Brownsburg. Savor the vast and tasty menu at Thai District Restaurant, also in Brownsburg. Or drool over the spanakopita and baklava at Opa! in Avon.
If it is home cooking you are craving, head to the Mayberry Cafe in Danville for a taste of home, with a heaping helping of nostalgia.
If it is your sweet tooth you are looking to explore, Hendricks County has plenty to offer in that department as well!
Devour a delectable cinnamon roll from the Bread Basket Cafe & Bakery in Danville. Treat yourself to some edible cookie dough, peach cobbler, or festive cupcakes that are almost too pretty to eat at Two Chicks Whisky Business in Plainfield. Or sink your teeth into a flight of flavorful mini cupcakes from Sweet Minis Cakes and Bakes in Brownsburg.
Speaking of flights, treat yourself to four specialty cold brews or a variety of hot coffees with a flight at Best Friends Coffee & Bagels in Brownsburg. Just reading the seasonal offerings on these flights will have you craving a unique cup (or 4) of joe!
Hear 
Before I start drooling on my laptop…let's move on to the sense of hearing. Whether you live in Hendricks County or plan to travel here, many of the sounds you hear will reinforce the sense of community that permeates our towns.
Spend some time at Plainfield's Splash Island Family Water Park where the sounds of summer abound. Listen to the splashing water to the full-on giggles of the young and young at heart as they cool off in the refreshing spray. Actually, those sounds can be enjoyed year round as you enjoy their indoor water park as well!
Venture to Blast Off Playground at Williams Park in Brownsburg for sounds that will remind you of a simpler time. Sit on a park bench and close your eyes as you take in the joyous laughter of children in the act of play, without a screen or digital device in sight, or simply the birds chirping as you enjoy nature all around you!
Take in a Hendricks Symphony Orchestra concert or a Hendricks Civic Theatre musical as you appreciate the vast community talent showcased at the intimate Longstreet Playhouse.
Spend some time on the lawn listening to bands displaying a variety of musical genres at our various summer concerts.
If live music is your jam, you can also find it every Friday and Saturday night at The Prewitt Restaurant & Lounge in Plainfield. This brand-new Hendricks County venue is sure to become a popular hotspot for both music and movie lovers.
Touch 
As I wrap up this journey through the five senses, I can't leave out touch. Hendricks County offers up plenty of feels...both literally and figuratively.
Spend the afternoon on horseback at Natural Valley Ranch in Brownsburg. Stroke the elegant creature's coarse mane as you feel the animal's strength and sturdiness beneath you.
Visit Penguin Park in Avon each winter and feel the chill on your cheeks as you glide along on ice skates.  Do your best to stay upright…or you will feel the chill of the synthetic ice on your rear end!
Wander into Ella Mae's Boutique in Brownsburg, and you will immediately notice the array of fabrics and textiles. From the luxuriously soft-fitted T-shirt to the bumpy texture of a corduroy jacket to the silky feel of a flowing maxi dress…Ella Mae's will have you deep in the feels!
And don't shy away from those feels that can be a bit messy. Take the family in for a fun painting class at Brightly Art Studio in Brownsburg or visit Maple Syrup Days at McCloud Nature Park every March for a fun albeit sappy adventure. Tap a tree and await the sweet, sticky byproduct.
If it is the figurative feels you are after, simply stroll along the historic square in Danville and soak up the small-town vibes and exuding warmth from the local businesses. 
You could maybe even strike up a conversation with the locals if you are a visitor here, and learn firsthand why they choose to call Hendricks County home. Be sure to ask about their favorite spots to experience each of their senses throughout Hendricks County. I bet you will get a whole new list of sights, sounds, smells and more to check out!