It's getting colder outside. However, there's still plenty of time to enjoy the beauty of
Hendricks County
- while staying in shape. Bonus!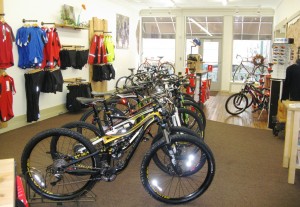 Cycling is an awesome form of exercise and can be low impact as well. All ages can enjoy a bike ride. I recently visited
Gear Up Cyclery
, a specialty bike store located in
Plainfield
. Gear Up Cyclery is the type of store you'd find in a big city. It's a store for the serious and casual rider. They sell a variety of bicycles, with brands such as Specialized, Electra, Jamis and TerraTrike. I sometimes worry about it being too cold outside to exercise. No worries! Gear Up Cyclery sells clothing and accessories that will keep you warm and ensure you will be able to ride through January. I've heard that 2012 is the warmest year on record, so it may be a mild winter after all. More time to enjoy riding around Hendricks County!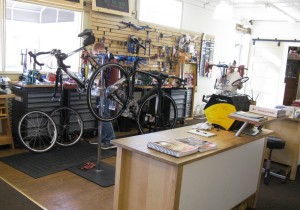 The store has an onsite repair service (with on-site bike mechanics) should you need to have your current bike repaired or adjusted. Ready to go on a bike ride? Need some recommendations for the best bike routes in Hendricks County? That's easy, purchase a set of Hendricks County road and trail cycling maps at Gear Up Cyclery. These impressive maps (which are postcard size for easier travel and list turn-by-turn directions) have 12 different routes for exploring Hendricks County, such as:
Plainfield to Danville
Danville to McCloud Park
Lizton to Jameston to North Salem
Avon to Pittsboro
I asked a cycling friend of mine what he loves most about riding, and he told me he loves being able to be outside and see the changes in landscape and scenery. I think I'm ready to get a bike and go explore Hendricks County. Remember- it's all about the journey.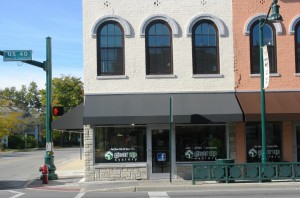 Gear Up Cyclery
Address: 124 W. Main St., Plainfield, Ind.
Phone: (317) 203-5045.
Fall/Winter Hours: 11 a.m. - 6 p.m. Tuesdays through Thursdays, 11 a.m. - 5 p.m. Fridays, 10 a.m. - 3 p.m. Saturdays and closed Sunday and Monday.
What you'll find: A top-notch bicycle store with expert advise and on-site repair. Also, you'll find clothing and accessories galore (bells, bike seats, infant seats, bags, gloves, tires and more). Check their website for more information, including upcoming events.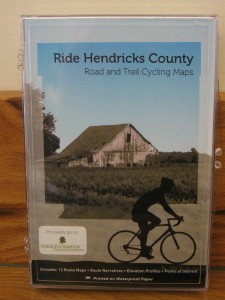 Map It
Hendricks County Bike Maps can be purchased for $19.95 for a set of 12 informative maps (with turn-by-turn directions), specifically designed for the riding enthusiast. Purchase a set at Gear Up Cyclery or at the
Hendricks County Parks & Recreation Main Office
, 955 E. Main St., Danville.