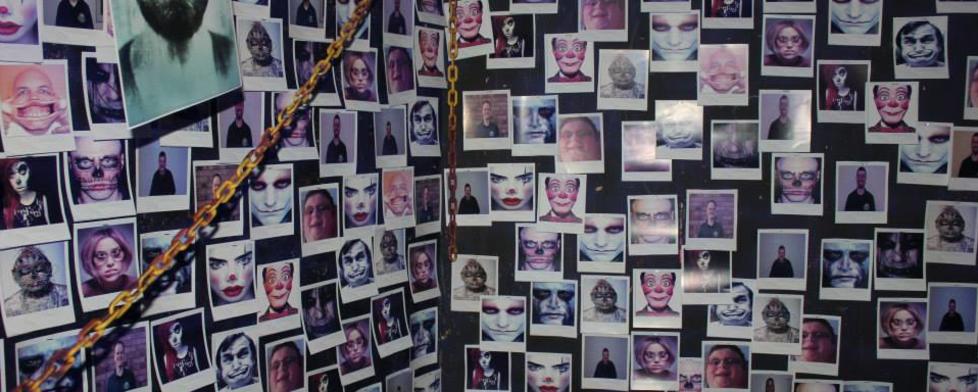 October brings us jack o' lanterns, costumes, trick-or-treating and candy corn, but Halloween isn't complete until you've had a good scare. Those who enjoy an adrenaline rush, neck hair standing on end and chills down the spine should visit Hendricks County for Haunted Hargrave Hall in Danville and a fright you won't soon forget.
Most of the time, Hargrave Hall is part of the building located at 49 N. Wayne St. in Danville that houses Town of Danville offices, including that of Danville Parks and Recreation. But for two nights in October, Danville Parks invites you to embrace the haunted history of this harrowing hall at its annual Haunted Hargrave Hall event.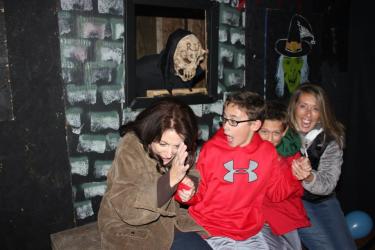 This year, Haunted Hargrave Hall will take place on Oct. 22 and 29 from 7 to 11 p.m. And yes, the building -- which is situated right next to a cemetery -- is haunted. Town employees, Danville Police officers, and a group of ghost hunters can all attest to the unexplained supernatural phenomena that has taken place there.
If you dare to navigate Haunted Hargrave Hall this year, there is a new way to purchase your tickets in advance and save yourself some coin.
Tickets purchased online are $5 per person, while tickets purchased at the door on either night of the event are $7 a piece. If you're like me and lack the patience to stand in any kind of line, splurge for a Fast Pass that allows you to bypass the general admission ticketholders. Purchase a Fast Pass online for $10 per person or at the door for $12 each.
You can purchase tickets and Fast Passes in advance by clicking here.
Don't let the low prices fool you into bypassing Hargrave Hall on your way to more expensive haunted houses. This event is the real deal. You'll be plenty scared by the time you hit the exit gasping for air, losing your screaming voice and checking to see if you've soiled yourself.
For those who have ventured into Haunted Hargrave Hall in any October over the past near-decade, a new layout awaits you this year.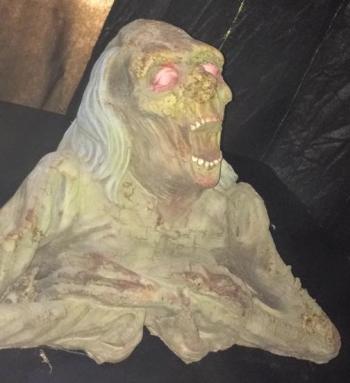 If you have younger children or kids prone to nightmares, the whole family can enjoy a much tamer version of Haunted Hargrave Hall on Saturday, Oct. 22 from 5 to 6:45 p.m. when kids of all ages are invited to come in full costume for some free trick-or-treating, prizes and games. Danville Parks & Recreation is able to host this event for free because of a sponsorship from Abstract & Title and the volunteer work of Danville Community High School's Key Club.
During this free trick-or-treat evening at Hargrave Hall, kids can go through the haunted house for just $3 a piece at the door. The lights are on, and the staff does a great job of taking it very easy on the youngsters. In fact, they hand out candy along the way. Nevertheless, if your kiddo has had enough before you reach the end (been there, done that), the staff is quite willing to get you out of there before Junior needs years of therapy to recover.
The lights go out at 7 p.m., though, and it's all haunted for the rest of the night, as well as the following Saturday night.
Add the Haunted Hargrave Hall to your list of Halloween festivities this month and feel the fear!
Haunted Hargrave Hall
Oct. 22 and 29, 2016, from 7 to 11 p.m.
$7/person at the door; $5/person online in advance
Fast Pass: $12/person at the door; $10/person online in advance
FREE Family-Friendly Trick-or-Treat on Oct. 22 from 5 to 6:45 p.m.
Lights-on Hargrave Hall for $3/person at the door during Trick-or-Treat event