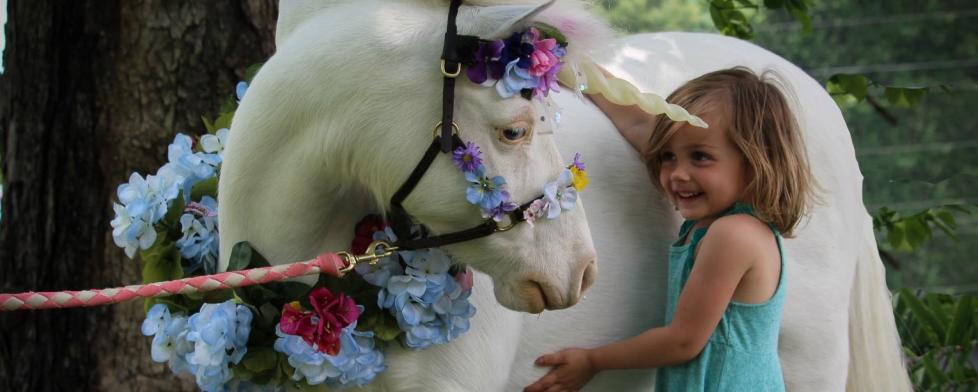 New event alert! Half Pint Hooves Minis of southern Indiana is teaming up with ARK Fostercare, an organization that rescues and adopts cats and dogs, to celebrate ARK's 19th anniversary, and everyone is invited.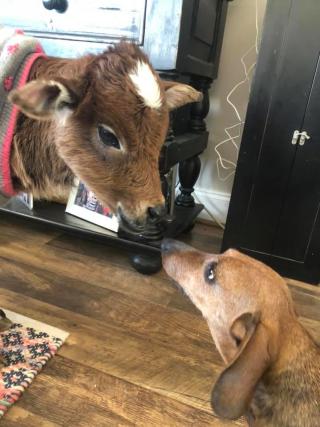 The family fun event dubbed Dogs, Cats & Unicorns...Oh My! should prove to be any animal lovers' dream.
The festivities on April 27 at the Hendricks County 4-H Fairgrounds & Conference Complex in Danville, Indiana, will include getting your photo with Half Pint Hooves Minis' most adorable guests, their unicorns. Meet the unicorns and get a photo for $15. One-third of each photo purchase will benefit the ARK.
If you're looking to add a furry baby to your family, ARK will have their current cats and dogs ready for adoption. Participants also can enjoy a petting zoo and even some goats in pajamas. How great is that?
But the fun doesn't stop there. Face painting, arts and crafts and other children's activities will be offered. Participants also can purchase unicorn and animal merchandise.
Be sure to visit the Facebook page for Half Pint Hooves Minis and ARK Fostercare to see some great photos and for more information on the great work they do.
Dogs, Cats & Unicorns...Oh My!
What: A family-friendly event that will include a petting zoo, face painting, activities for the kids, photos with unicorns and more.
When: 2-5 p.m. April 27
Where: Hendricks County 4-H Fairgrounds & Conference Complex, Danville
Cost: FREE entry with freewill donations accepted. Proceeds benefit The Ark Fostercare. 
This event is rain-or-shine and sure to be memorable. Come support these two great organizations and take advantage of the opportunity to enjoy their adorable animals.