In a house with three children, it's easy to lose your connection with the kids in the chaos of life. School, doctor visits, housework, family and friends all intervene.
In our house, we often find ourselves heading off in group activities because it's easier, and the teen is there to help corral the younger ones.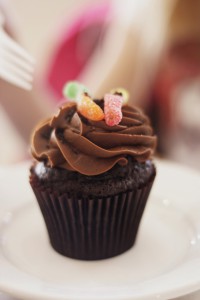 So in recent months, we decided to take the time and do "dates" with each of our kids individually to reconnect and just make sure
they
don't feel like they're lost in the chaos. I'm sure I'm guilty of letting the teen get lost in the chaos for years, and I'd hate for any of them to feel that way again. So the husband and I sat down and divvied up the kids, made our plans for some family fun and took off. On this particular Saturday, I got to take Molly with me on our adventure. I didn't tell Molly what we were doing, so when we pulled up in front of Sweetheart Cupcakes, 212 E. Main St., she was wide eyed with surprise. What was no surprise was her choice of a Dirt & Worms cupcake — because when you're 8 and in a cupcake shop, what else would you get? She dove in with a chorus of yums, until she became distracted by the viewing window.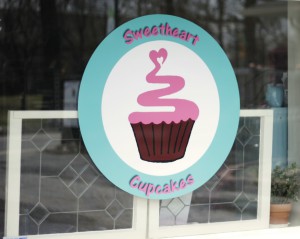 While she watched them frosting cupcakes through the window, I enjoyed my Caramel Apple cupcake—probably the best cupcake I've ever had. When Molly sat back down, we talked about school. She's had a rough year by most standards, so getting her take on what she thinks about school is vital. After we'd talked about school and finished our cupcakes, Molly learned the day wasn't over. We traveled east to uPaint Pottery Studio, 1820 E. Main St., Plainfield. Within minutes of realizing just what we were about to do, Molly was racing for the paint. Of course she'd picked out a dog, which she planned to paint just like a beagle, because we just adopted a beagle a few months ago, and Molly has spent all of her time learning about them. I had a tougher time making a choice.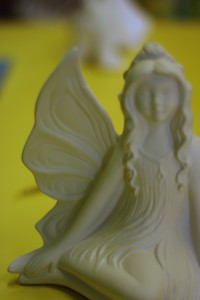 It was my first time there, and I was so overwhelmed by all the options, it took me almost five minutes to settle on a fairy. Together we sat down and began to paint. By this time, I no longer needed to prompt Molly for conversation, it flowed more easily. She talked about friends and her siblings and what she wanted to be when she grew up — which, by the way, she has three lofty goals in that regard.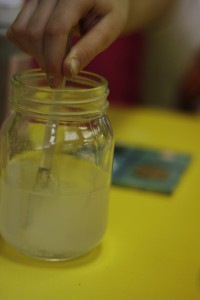 My fairy took quite a bit longer than her dog, so in the end she was helping me paint, which I think she liked better than us working separately. Next time I'll definitely be picking something for us to share in the process. Everyone at uPaint was super helpful in getting us started and explaining what was going on. We learned about the kids movie night (which Molly has said she really wants to do) and their summer camps. We had a lot of fun, and left our pottery behind with a mix of regret and anticipation. One week later, Molly remembered and pointed out that I had to go get them,
now
!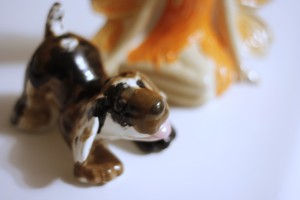 So I did, and when I brought the pieces home, she had something to share with her sister, and was able to tell the story. I can't tell you how good it was to see the light in her eyes as she shared her memories about our special day. Both of these locations are prime family fun destinations. Each had great spots for the kids to enjoy, and things adults love, too. Plus, what adult doesn't like to feel like a kid again with activities like this? I can't wait for the next kid date, because this was such a great bonding experience. Without everyone else pulling focus, Molly got to feel like a star (For the record, so did her sister on her day, and her brother on his). I've already got my idea set for next month with Kennedy.