Father's Day is a great excuse to spend a day or a weekend with dear ol' dad, and if you're looking for some unique activities for the special occasion, look no further than
Hendricks County
. Here is just a sampling of what the area has to offer:
Cornhole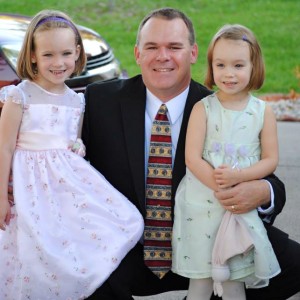 Do you give your dad gifts on Father's Day? My favorite gifts are the ones made by my kids. The
Danville Parks & Recreation Department
has a great idea for a homemade gift that will keep on giving. They will offer a
cornhole building workshop
at 6 p.m. June 13. For just $40, they will give you all the materials and instruction necessary to build dad a cool, one-of-a-kind set of cornhole boards. Hurry though, you must
register online
by
June 10.
Hendricks County Parks
Do you and your dad like to run? Then, the
Park2Park Relay
on Saturday, June 16 is the event for you.
Teams of six contestants will run a total of about 60 miles, starting at
Sodalis Nature Park
in
Plainfield
and winding up at
McCloud Nature Park
in
North Salem
. Single runners or teams of two or three can instead participate in a mini-relay within the confines of McCloud Nature Park. Make sure you
register by June 14
!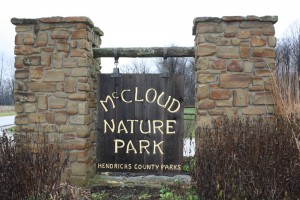 If dad survives that part of the day, stick around McCloud Nature Park (or, if you don't participate in the relay, come on out!) for the 9 p.m.
Evening Constellation Program
on June 16. Starting in the Nature Center and moving outdoors when darkness falls, the program allows you and dad to look at the stars and learn about constellations in a free program for ages 8 and above.
Summer Sounds on the Square
If dad likes 60's and 70's rock 'n' roll, then he'll love the Summer Sounds on the Square event on Saturday, June 16 in Downtown Danville.
Peace Train and the Flower Power Brass
will perform on the Courthouse Square in
Danville
to kick off the annual summer concert series. Bring your lawn chair, your dad, and your photo ID to prove you're at least 21, and
for just $5 a piece
, you and dad can gain entry beginning at 6:30 p.m. Enjoy food and adult beverages from local businesses on the Square, as well as some great music beginning at 7:30 p.m.
Slamology
The
9th Annual Slamology Automotive and Music Festival
takes place on Saturday, June 16 and Sunday, June 17 at
Lucas Oil Raceway
in
Brownsburg
. This is a terrific place for dads who like cars, music, food, and fun. Slamology is an enormous car show, featuring unusual, amazing, and fringe vehicles. It also hosts
a huge music festival
, including a number of bands from around Indiana. There's a big waterslide, a car audio contest, a tattoo contest, a skateboard expo, a bikini contest (probably should leave that part out when discussing the weekend around mom), and more! Two-day tickets are $15 while one-day entrance is just $10. Kids 10 and under are free.
NHRDA Diesel Shootout
As long as you're up at Lucas Oil Raceway, you might as well take dad to the
National Hot Rod Diesel Association's
(NHRDA)
Diesel Shootout
over those same two days. The event features diesel drags, a burnout contest, sled pulling, and much more. The
spectator gates open on Saturday
at 9 a.m., and admission is $20 for adults, $10 for kids ages 6-12, and free for kids 5 and under.
Here's a little hint:
Purchase your tickets in advance
by clicking here
. Enter the promo code
IDS2012
, and you'll save $5! Happy Father's Day!