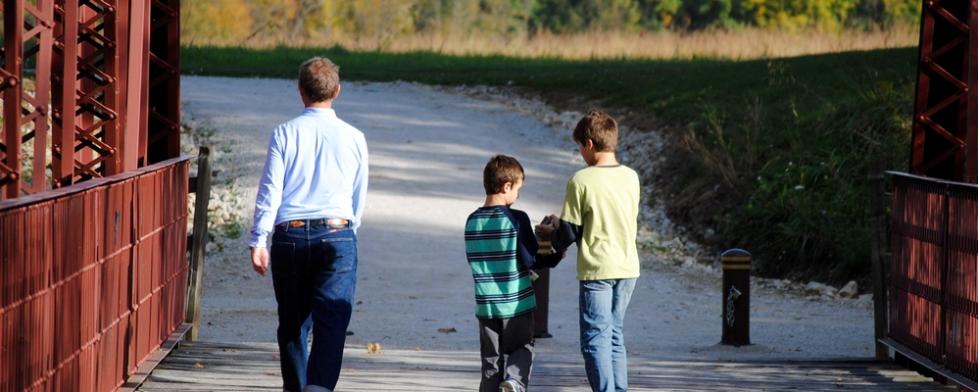 Father's Day is this Sunday, and if you're looking for a unique way to celebrate dad, look no further than Hendricks County. 
Us dads come in all shapes, sizes, situations and interests, so when it comes to Father's Day, we all like to celebrate in different ways. Fortunately, Hendricks County offers a wide variety of options for dad. Here are a few.
Give the Gift of Music
Get a jump start on Father's Day by treating dad to an evening of music, fun and your company on Saturday when the 10th season of Summer Sounds on the Square kicks off with The Impalas.
Bring dad, lawn chairs and just $7 per person age 21 and up (admission for under 21 is free!) to the historic Hendricks County Courthouse Square in Danville on Saturday night when the gates open at 6:30 p.m. Get your lawn chairs set up where you want them, grab something to eat and drink from the food court and beer garden, and then get back to your seats by 7:30 p.m. when the Impalas take the stage.
Dad will surely enjoy the music, the food and the suds -- but most of all, he'll enjoy spending the evening with you.
Give the Gift of Art
Take dad out to McCloud Nature Park near North Salem on Saturday at 10 a.m. for Hendricks County Parks & Recreation's Plein Air Painting program. You and dad will get step-by-step instruction on painting a unique landscape while enjoying the fresh air of the great outdoors. A Park Naturalist will be there, too, giving you some information about what you're painting while you work.
No problem if dad has never painted before. All levels of experience -- including none -- are welcome.
The program is just $30 per person, it lasts about two hours, and all you have to do is sign yourself and dad up by midnight on Thursday (click here to register) and then bring yourselves out to the park. All of the paints, brushes, canvasses, aprons and everything else will already be there. You'll have a fun time with dad, and you'll both take home a masterpiece of your own creation.

Give the Gift of Speed
If your dad is an adrenaline junkie, a racing enthusiast or just up for a unique Father's Day gift, consider giving him the gift of pure speed.
Pure Speed Drag Racing Experience will be at Lucas Oil Raceway in Brownsburg on July 29, offering six different ways for dad to get down the drag strip as fast as he possibly can -- Dragster Blast Ride-Along, Dragster Drive Experience, Side-by-Side Camaro Competition, Extreme Drive Experience, Super Comp Dragster Licensing and Bring Your Own Car.
I had the opportunity to do the Dragster Blast Ride-Along last year, and it was the highlight of my summer. You can read about my experience here and check out the video:
A 150-mph trip down the drag strip at Lucas Oil Raceway will be a Father's Day gift that he will never forget.
Click here to learn more about Pure Speed and to order dad's gift!
Give the Gift of Time
For me, material gifts have never been important. I just like to spend time with my kids on Father's Day. They're still quite young, so they don't have any disposable income to speak of, other than what they've earned through their allowance for doing chores around the house. I don't want to break their bank.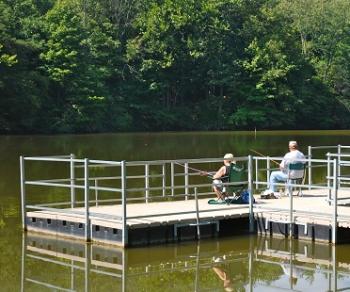 If you have a dad like me, or the youngsters have a financial situation like my kids, just give the gift of time for Father's Day.
Personally, McCloud Nature Park is my favorite spot to relax in Hendricks County. The kids can go hiking with Dad, do some canoeing and kayaking down Big Walnut Creek, enjoy some catch-and-release fishing in the creek, have a picnic, search for wildlife and take photos or explore the Nature Center.
Sodalis Nature Park near Plainfield is another great place to spend time with dad. Sodalis boasts a large pond and an ADA-accessible fishing pier for catch-and-release fishing, plus a big shelter near the water where you can enjoy a picnic. Hike the trails, learn something about the environment from the interpretive signs around the park or throw the Frisbee around.
No one says Father's Day has to be expensive. McCloud and Sodalis are both open from dawn to dusk every day of the week, and admission is free.
Happy Father's Day to all dads and father figures! We look forward to spending the weekend with you in Hendricks County!