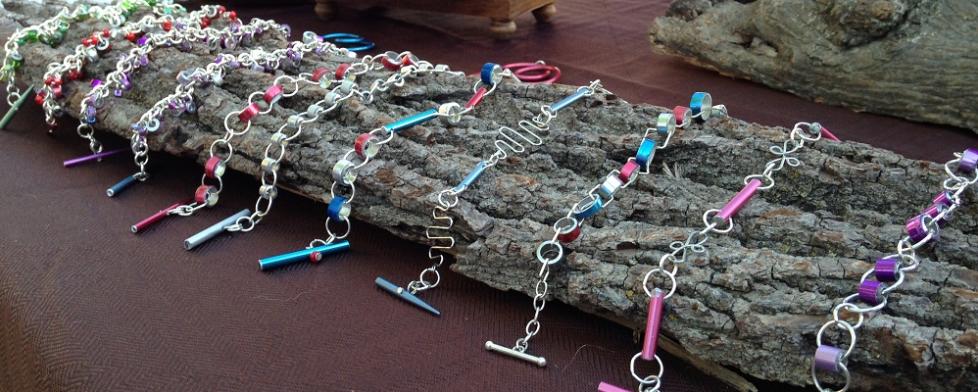 For the fourth and final time this summer, the Danville Handmade Market will offer something a bit different.
This first year event has truly been a hit already as a number of local artists have filled Washington Street on the east side of the courthouse square with some amazing items.
To be a part of the
Handmade Market
this year, (co-sponsored by the Hendricks County Arts Council and Outta the Shed) vendors offer products made solely with their own hands -- not as part of a kit. In fact, demonstrations are often part of the booth experience, allowing the patron to see for themselves the work that goes into the products being sold.
Three of the four Handmade Market dates have already passed. The last Handmade Market of the season will be from 8 a.m.-1 p.m. Aug. 9.
It is a "Rain or Shine" event, within reason. Indeed. When I attended the Danville Handmade Market in June, I did so with an umbrella, as did most other patrons around me, but it didn't dampen any of the spirits with so much to see and purchase.
The lineup of artisans can change from market day to market day. So, even somone who attended earlier this summer has plenty of reason to check back Aug. 9 to see who's around and what's in store.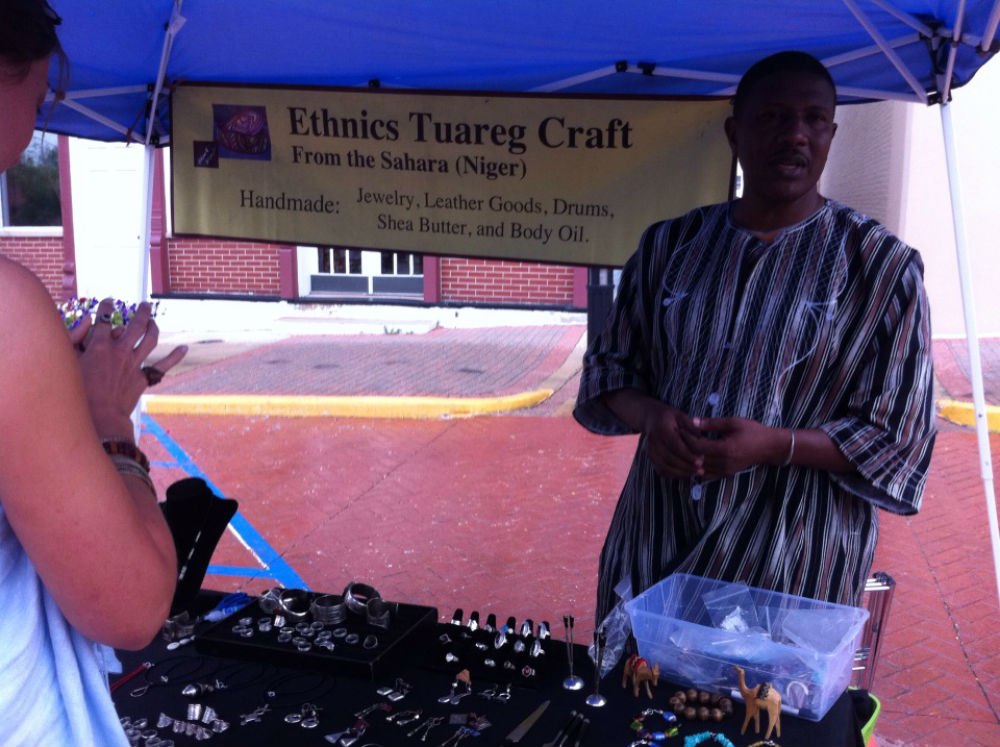 Some vendors who have brought their wares in past weeks include:
Family Craft Room
(crocheted items, pet mats, attire)
B. Skinner (fused glass panels for home and garden)
Brenda Kessler Designs (silver and bronze jewelry with semi-precious gemstones)

Other items for sale that I noticed included upcycled bags, childrens items and toys, boutique hairbows, vintage, textile, and recycled/upcycled jewelry, original, abstract and repurposed art, as well as herb and oil infused and decorative soaps and body care items.

Fresh produce, flowers, condiments, and other food is available as well because what would a handmade market be without some consumables to take home?

With just one Handmade Market left, what are you waiting for? Head on out Aug. 9 for a true cultural experience.