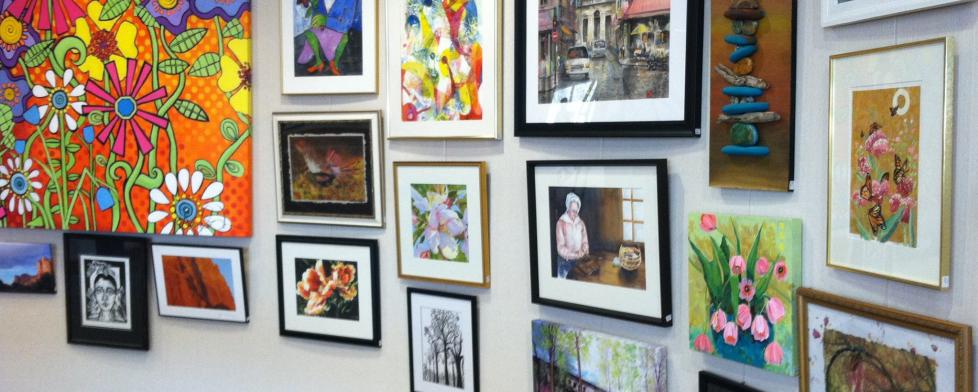 I love artwork, especially when it's created by local artists. 
That's why I really enjoy attending the Plainfield Arts Gala at the Plainfield-Guilford Township Public Library. Now in its fifth consecutive year, the event, presented by the Friends of the Plainfield-Guilford Township Public Library, gives people an opportunity to view or purchase art from dozens of local artists.
The event is one of the largest indoor fine arts events in Hendricks County and helps the Friends of the Library raise funds for special library projects that will benefit the community. 
This year's Arts Gala will take place April 21-23. The weekend-long event will kick off with a Starlight Reception at 7 p.m. April 21. This reception is open only to Patrons of the Arts. To learn how to become a Patron of the Arts, visit the library's website.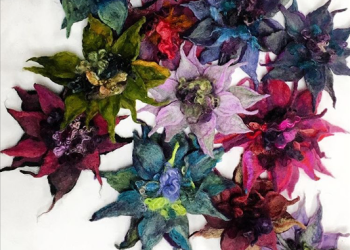 My husband and I attended the Starlight Reception last year and had a wonderful time. We enjoyed a fantastic spread of hors d'oeuvres, live music and also had an opportunity to talk with several local artists. I purchased a glass hummingbird feeder and a beautiful ceramic vase for our home.  
The Arts Gala will be open to the public from 9 a.m.-5 p.m. April 22 and 1-5 p.m. April 23 with artist demonstrations throughout the day. 
To distinguish this event from others, organizers have decided to feature a different art medium each year. This year's featured medium focuses on fiber arts including textiles, quilting art and fabrics, and organizers also chose "Connections" as this year's theme.
Maura Fox, an Avon resident, will be showcased as this year's signature artist. Fox uses the centuries-old textile art of wet felting to create wearable, one-of-a-kind designs.
This event truly represents the best of local art in this area and is a must-see event for any art lover. I highly recommend it.