I missed the first 33 years of the Festival of the Arts at Arbuckle Acres Park in Brownsburg, Indiana, but since living in
Hendricks County
for the last three years, I have perused the booths, listened to the music, reveled in conversations with lots of interesting people and brought home unique and fun items. So when festival day arrives this year from 8 a.m. to 3 p.m. July 21, you know where I'll be.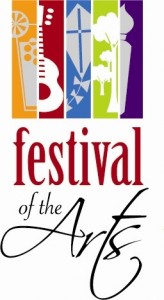 I love the unusual and creative things I've found. One year, I discovered light bulbs and smooshed beer cans exquisitely painted as Christmas ornaments. (The husband said he got to drink a lot of beer after that
Festival of the Arts
so his wife had the empties for her art!) Another year, I got some wonderful handmade bath salts and hand cream, handmade wooden boxes and a fabric art bird hanging that looks like a painting until you get close enough to realize it's "painted" with fabric. Every year the festival gets bigger. The event hosted by the Brownsburg Chamber of Commerce has about 130 vendors signed up right now. Both Lisa Black from the Chamber and event organizer Melanie Myers told me they are getting more calls daily. The thing about this event is that you never know what you're going to find as you go from booth to booth – or who you'll meet with an interesting story. I am amazed at the crafty and creative people who can take common things and make them into something exquisite and interesting like engraved stones or up-cycled old dishes and glassware turned into decorative items and garden art. Or the artist who melts wine bottles and turns them into cheese and cracker dishes. Or skilled hands that create stepping stones or bird baths from concrete and giant leaves. The arts also include the written word, and a Chicago writer of children's books will be selling and autographing her books. Bring the grandchildren and have a Lebanon student create a caricature of them to commemorate a fun adventure.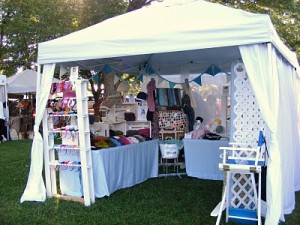 The Festival of the Arts
is like a treasure hunt for those items that just speak to your soul or call out as a special gift for someone you care about – whether it be a heartfelt message or one to inspire a big laugh. The event is not just for shopping. The Children's Tent (sponsored by IU Health West and HIP Brownsburg) is always abuzz with on-going crafts and activities. A variety of live music will be provided all day ranging from children's groups to the Broad Ripple High School Jazz Band. Also performing will be the popular West Winds Big Band and Jazz Torino. The dining tent provides a place in the shade to enjoy sandwiches and sweet treats or to take a break with a cold drink while listening to the music. The organizers recognize heat is a challenge, so this year they have added three misting fan stations to keep visitors cool. Admission is only $3 for a day of fun. Do a little oohing and aahing over people's creativity and talents, shop for yourself and your home, listen to some good music, shop some more – maybe for gifts this time, enjoy an elephant ear and get misted. You know, have some good ol' summertime fun!
Big tips for a day at the Festival of the Arts
Getting there - Crowds are always heaviest early in the day, and there is some construction in the park this year. Local police officers and volunteers will direct visitors to parking. Carpool with friends. Parking is also available down the street from the park at Brownsburg Town Hall.
Take a notepad and pen - Make a loop to see all the vendors, noting the things that catch your attention, then go back and purchase in a second lap. That way you'll get through the whole Festival and you won't be carrying packages all day!
Take a reusable bag - To carry your smaller purchases.
Prevent sore feet and shoulders - Wear comfortable shoes and carry a light purse.