What's your favorite kind of summer meal? My ideal dish consists of a grilled steak served with fresh, hot, straight-off-the-grill corn on the cob and a side of sliced tomatoes, seasoned with salt and pepper, mozzarella slices, ribbons of basil and a bit of olive oil drizzled on top.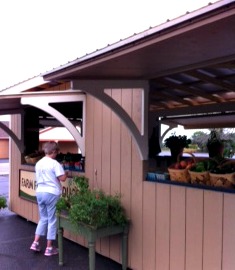 And for dessert, maybe a slice of watermelon. Wait, am I making you hungry? All of this food talk is making me hungry. One of my favorite things about summer in Indiana is all of the fresh produce. So, I thought why not share with you some of my favorite places in 
Hendricks County
 where you can pick up fresh produce and meats. Let's get to it.
The Beehive Market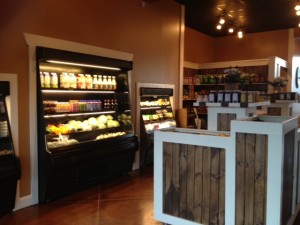 55 E. Main St., Danville, 317-718-8470.
Our own Ericka loved her visit to The Beehive
. After you've enjoyed lunch here, do a bit of shopping and pick up an assortment of fresh produce, which could include (selection changes daily): apples, cabbage, green peppers, red potatoes, sweet potatoes, tomatoes and zucchini. Hours: Open daily 7 a.m.-9 p.m. Monday-Friday and 9 a.m.-9 p.m. Saturday-Sunday. Find out more on 
The Beehive's Facebook page
.
Moody's Butcher Shop
235 N. Ind. 267, Avon, 317-272-4533 I'm a longtime fan of this family-owned and operated butcher shop where you can purchase quality meats with a side of great customer service. It's rare to find an independent butcher shop these days, and we're lucky to have one in Hendricks County. Get that grilled fired up! I'm thinking steak with a baked potato and plenty of grilled vegetables! Hours: 10 a.m. to 6 p.m. Monday–Friday, 9 a.m. to 4 p.m. Saturday and closed Sunday. Find out more by visiting their 
website
. Weber Farms produce stand 9605 E. 950 North, Brownsburg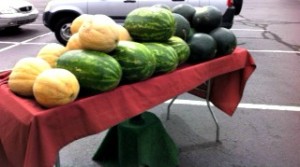 You'll find a variety of produce at this stand (located near 82nd Street, in Brownsburg), which is operated by the Weber Farms family. Don't miss out on the chance to purchase fresh produce (including melons, Indiana tomatoes and more). I recently stopped at a Weber Farms' stand and purchased a watermelon. I even had a lot of watermelon leftover, so I made some watermelon salsa. Delicious. Hours: Open daily, approximately 11 a.m.-7 p.m., subject to change.
Beasley's Orchard
2304 E. Main St., Danville, 317-745-4876. When you think of Beasley's Orchard, you might only think of fall and cooler temperatures. But wait! Beasley's Orchard is all about summer. Step inside the store to find: corn, cucumbers, green beans, melons and tomatoes. You don't want to leave without buying some of their famous apples available in varieties like Lodi and Paula Red. I always keep plenty of apples around to make apple sauce or Waldorf salad. Hours: Open daily 9 a.m.-6 p.m. Monday-Saturday and noon-6 p.m Sunday. Find out more on
Beasley Orchard's Facebook page
.
Don't forget the farmers markets. It is National Farmers Market Week (August 4-10). Here are the Hendricks County Farmers Markets:
Avon Farmers Market
 – 4 to 7 p.m., Tuesdays through Sept. 24, in the parking lot of Hendricks Regional Health, 8244 E. U.S. 36  (along U.S. 36, just east of Dan Jones Road).
Brownsburg Farmers Market
 – 4:30 to 7:30 p.m. Thursdays through Sept. 5 at Brownsburg Town Hall, 61 N. Green St.
Danville Farmers Market
 – 8 a.m.-noon, Saturdays through September on the grounds of Danville's Courthouse Square, 10 S. Jefferson St.
Pittsboro Farmers Market
 – 9 to 11 a.m. Saturdays in July and August at Scamahorn Park, 52 E. Main St.
Plainfield Farmers Market 
– 4 to 7 p.m., Wednesdays beginning May 29 through Oct. 2 at Plainfield Friends Meeting, 105 S. East St.
Know about another local produce stands or markets in Hendricks County? Did we miss one? Do tell! Leave us a note in the comments.