Is there a better time of year than the fall? Changing leaves, cooler temperatures, caramel apples, enjoying some chili while watching football…I really could go on and on.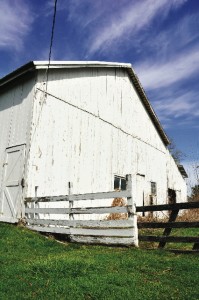 I also love all of the fall activities, many of which we've already touched on here on
All Access Hendricks County
. But we have a first-time event coming up Oct. 13, which truly is going to be a one-of-a-kind gathering to help raise funds to save a piece of history and turn it into an educational and social attraction for locals and visitors. Just a limited number of tickets remain for
The Cartlidge Barn Farm to Table
fund-raiser, according to the organizers I talked to this week. So, I would encourage anyone who either loves eating great locally grown food or supports projects to save historic structures or both to purchase tickets soon. The Cartlidge Barn Farm to Table fund-raiser will begin with a social hour at 5 p.m., and dinner will follow at 6 p.m., Oct. 13. The location of this event also makes it unique as long-time Hendricks County Councilor Dick Thompson opens his Red Barn to the public (something I'm told he doesn't do often). The Thompson Red Barn is located at 5563 W. County Road 650 North in North Salem.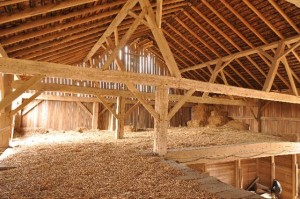 Cartlidge Barn Project Fund Chairperson Faith Toole told me they plan to really dress up the barn with fine table linens, china, silver and decorations that would fit a fine-dining experience to show what can be done inside a barn. Farm to table events continue to grow in popularity and usually consist of a chef taking locally grown vegetables and freshly butchered meats and serving them up in a unique way. Local chef Nick Carter of Black Swan Brewpub has taken on the task of coming up with the menu with one goal in mind: To create something that showcases Hendricks County products. His menu includes:
Hors d'oeuvres — Butternut squash brushcetta and roasted beet finger salad.
Appetizers — Pumpkin soup and salad featuring roasted vegetables and a local spring mix with Sherry vinaigrette.
Entree — Medallions of beef and potato gnocchi with sage, kale and demi-glace.
Dessert — Persimmon pudding with spiced vanilla mousse and roasted apples.
Each course will be paired with locally crafted beer from
Black Swan Brewpub
or wine from
Chateau Thomas Winery
. In addition to the dinner, Former First Lady Judy O'Bannon will greet guests; Jeremy Morris and The Harvest Road Band will provide a benefit performance to entertain guests; and a silent auction with some great prizes will be part of the festivities with all proceeds benefiting The Cartlidge Barn of Hendricks County project. Toole said participants can dress as casual as boots and jeans or whatever they feel would be appropriate for a fine-dining experience inside a barn. This seems like such a great idea and a great way to raise the necessary funds to save the Cartlidge Barn and have it re-erected on the Hendricks County 4-H Fairgrounds.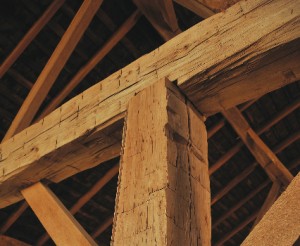 The nearly 180-year-old, hand-hewn timber constructed Cartlidge Barn became a landmark because of its proximity along U.S. 36 in Avon. When the Cartlidge farm was purchased to build the Hendricks Regional Health YMCA, a local effort began to preserve the old barn. That effort morphed into a project in which the barn was professionally disassembled, but it now lacks the necessary funding to be reconstructed at the Fairgrounds. Event tickets for the fund-raiser cost $75 a person and can be purchased online through the Hendricks County Community Foundation by clicking
here
. For more information about the project, visit
The Cartlidge Barn website
or call (317) 718-1200. With everyone's help, who knows, maybe next year's event can be in the Cartlidge Barn!