Most people may know the Hendricks County 4-H Fairgrounds & Conference Complex in Hendricks County, Indiana, as the place to see the pigs, horses, demolition derby and to consume some fair food during the annual 4-H Fair that is held there every July.
But this Central Indiana facility means so much more to so many people.
I can't tell you how many times we've had visitors blown away by the venue calling it "state of the art" and "first class" when considering it for an event.
Our staff here at Visit Hendricks County has seen a lot of fairgrounds throughout this state and around the Midwest, and we would put our fairgrounds right up there with all of them.
So, what makes it special?
Flexible Indoor/Outdoor Space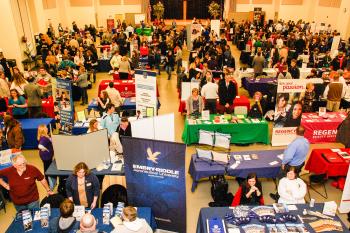 This 110-acre complex offers both indoor and outdoor versatility with a 16,000-square-foot Expo Hall, multiple classrooms of varying sizes, conference rooms and additional auditorium space that can be opened into one 11,000-square-foot room or divided into two smaller spaces.
And that's just indoors!
The outdoor options remain limitless with five pavilions of varying sizes, two arenas and a grandstands area for bigger events and activities. The historic Cartlidge Barn can also be found on site and included with the event or rented separately.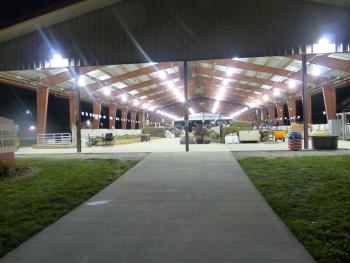 This indoor and outdoor flexible space in one venue has become a real draw for event planners. Huge events that have drawn participants from across this country and around the globe, such as National Powwow and the Society for Creative Anachronism selected the fairgrounds to host their biggest events drawing thousands of participants.
National Events & Conferences
Think about that for a minute. National Powwow, a four-day event which occurs every three years has chosen the Hendricks County 4-H Fairgrounds & Conference Complex to host its last three celebrations in 2011, 2014 and 2017. Then, the Society of Creative Anachronism chose to host its 50th Anniversary celebration here in 2016. It was the biggest party that group had ever thrown. It lasted 11 days with people from nearly every state represented and multiple countries.
Those two events alone boosted our county's economy when you think about the food all those visitors purchased while they were here, the shopping they did outside the event and all the hotel rooms they utilized.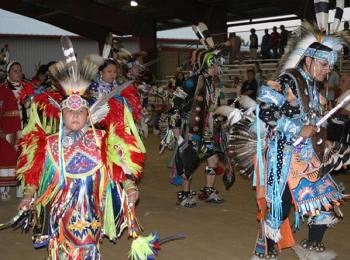 And those are just two examples of the many meetings, conferences, shows, exhibits and events that occur there on a weekly basis. The fairgrounds' Expo Hall hosted the Indy Guitar Show for the first time last year, and they plan to return again later this year. The fairgrounds will also host the Hoosier Horse Fair & Expo in May 2019 and the American Milking Shorthorn Society's National Convention in June 2019.
Other annual events that have chosen the fairgrounds as their home include the Midwest Pork Conference and Indiana Small Farm Conference.
Location, Affordability & Camping
Other than its flexibility, the venue's top draws would be its centralized location within the U.S. and Midwest. It remains close to major interstates and the Indianapolis International Airport and has plenty of hotels, restaurants and other amenities close by. Event planners also marvel at the rental costs for such a first-class, state-of-the-art venue and the ability to bring in outside caterers.
Just last year, the fairgrounds also added campsites on its grounds to make staying on site more convenient and feasible while adding to the venue's allure.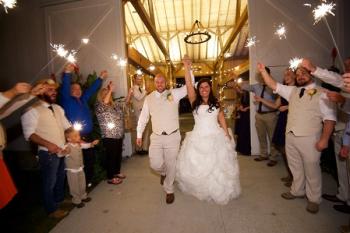 Social Events
In addition to all the big events mentioned above, the fairgrounds staff also enjoys providing space for smaller social events like weddings, meetings and reunions. The historic Cartlidge Barn has become a popular and affordable venue particularly for weddings.
If you are interested in finding out what the fairgrounds could offer your event, feel free to start with us at Visit Hendricks County. Contact Sales Director Becky Harris toll free at (800) 321-9666 or email her at Becky@VisitHendricksCounty.com.
Hendricks County 4-H Fairgrounds & Conference Complex
Address: 1900 E. Main St., Danville, Indiana