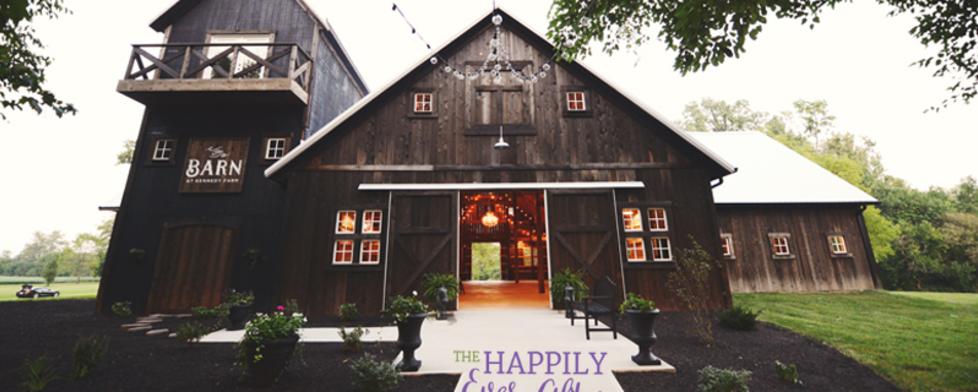 Congratulations, you just got engaged to the man of your dreams! Now it's time to start planning your big day but you have no idea where to start.
Well, look no further because we at Visit Hendricks County have just the answer for you.
Mark your calendar now for the Happily Ever After Bridal Event at the Barn a Kennedy Farm sponsored by Visit Hendricks County on Sept. 27. Other sponsors include The Barn at Kennedy Farm, Hendricks County Flyer, Rue de Fleurs, Dawson's Too and West Chase Golf Course.
This new event is the perfect way to start the wedding-planning process as we have limited the number of bridal vendors because of the size of the venue and to help make it easier for you to find what you're looking for as you plan the wedding of your dreams. 
This is the perfect place to bring your fiance, your mom, your sister and even your friends for a fun day of wedding planning! Having just been the maid of honor in my best friend's wedding, I know how stressful the wedding-planning process can be.
There are so many choices to make from the venue all the way down to the flowers. Sometimes you don't even know where to begin.
This is why the Happily Ever After Bridal Event is the perfect place to start. This is an amazing opportunity for you to kick off your wedding planning by talking to some great vendors in the Hendricks County area! And did I mention admission is free? You honestly can't beat that! 
But not only will you have the chance to talk to all of these amazing vendors, you will also have the chance to win some great prizes including a $500 Visa Gift Card and $1,000 toward a wedding at West Chase Golf Course catered by Dawson's Too. 
The Happily Ever After Bridal Event is a one-of-a-kind event that you do NOT want to miss out on! Pre-registration is recommended for those who wish to attend and is being accepted now. For additional information or to register, visit our website. 
Not only is the Happily Ever After Bridal Event a wonderful bridal resource but Visit Hendricks County is also a wonderful resource for all of your wedding-planning needs. We offer a number of complementary services to wedding couples in Hendricks County such as finding great group rates for your out-of-town guests at our Hendricks County hotels, providing welcome bags, recommendations on bridal vendors and many other services. We can really help save you and your guests both time and money.
So what are you waiting for? Register or contact us today.