When I travel, I like to do a little research ahead of time to find the best areas to shop, especially where I can find local artisans. I love coming home with one-of-a-kind gifts, ideas, food and home décor.
So when I heard six months ago that 34 of the top artisans in Central Indiana would be gathering at the premiere
Hendricks County Artisan Marketplace
in my own backyard, I immediately marked the date in my calendar.
Six hours of shopping and viewing
On Saturday, Oct. 13 from 9 a.m. to 3 p.m. at Primo West by Five Star Catering in Plainfield, Ind., award-winning and nationally recognized artisans will come together in
Hendricks County
to display, sell and share unique studio art, glass, wood, fiber, ceramics, sculpture, photography, music, food and more. You'll be able to find pieces ranging from $5 to thousands of dollars — combine that with an entry fee of only $3, and how can you say no?
Live music and demonstrations all day
An extension of the Rural Routes to Main Street Cultural Trail, this event will not only give you a head start on your holiday shopping, but local musicians will provide entertainment throughout the day. Eight artists will also be doing live demonstrations of their unique handcrafts, including painting, fiber art, pottery and wood carving. Here's a sneak peek at the demonstration schedule: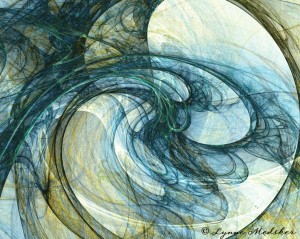 9-9:30 a.m. Nomad Yarns: David and Erica Broughton will demonstrate a nuno felted scarf.
9:45-10:15 a.m. Clay Petals: Karen Pedevilla will show her air-dried clay floral design.
10:30-11 a.m. Donna Nolan-Sanders, an impressionistic oil painter, will demonstrate speed painting on a 6-foot wheel.
11:15-11:45 a.m. Lynne Medsker, will create mandala art.
Noon-12:30 p.m. Shirley Adams Fiberdance: Shirley Adams will demonstrate pin weaving on a snap purse.
12:45-1:15 p.m. Homestead Primitives: Ann Lankford will show her style of painting on small gourds.
1:30-2 p.m. John's Wood Works: John Housefield will demonstrate unique bark carving.
2:15-2:45 p.m. Monrovia Mudworks: Jolee Chartrand will show her pottery technique, throwing pots on a wheel during her demonstration.
There's no way I can begin to list all the amazing art, home décor, food, and beverages you'll see, try and be able to take home — you're just going to have to go! Tickets are available at the door for $3. Learn more about the event on the
Hendricks County Arts Council
and
Rural Routes to Main Street
websites, and you can get insider details and tips on the
Facebook event page
. Knowing how busy the holiday season gets, I'm looking forward to getting some of my shopping done early — and supporting local artisans just makes it all the more special. See you there!