I am one of those people who are always behind the times. If someone would have asked me a month ago where
Lucas Oil Raceway
was, even though I grew up in
Hendricks County
, I would have thought they were talking about the Indianapolis Motor Speedway.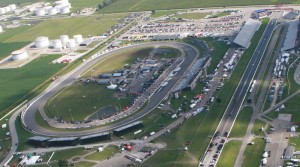 It wasn't until recently that I realized it was a separate place, that is surprisingly so close to home, and that it is the No. 1 tourist destination in Hendricks County! Who knew?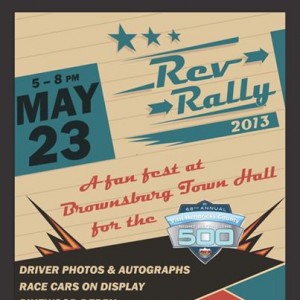 Today, however, things have changed. I am ahead of the times for once as I stick with that racing theme in sharing with you a community event that you won't want to miss if you are a racing fan or just enjoy family-friendly events. Brownsburg will host its first-ever Rev Rally from 5-8 p.m. May 23 at Brownsburg Town Hall, 61 N. Green St. For those of you who don't know, Brownsburg has become a racing community just minutes from the Indianapolis Motor Speedway. Numerous race teams now call Brownsburg home. So, this Fan Festival, which organizers hope becomes a popular annual event, will celebrate the town's burgeoning reputation as a motor sports mecca as well as promoting the Night Before The 500 May 25 just down the road at Lucas Oil Raceway. Wondering what celebrating motor sports in Hendricks County means? Well, here are some of the events available to you during this first Rev Rally:
Drivers and Race Cars: Some of the industry's rising stars including many of the USF2000 and Pro Mazda drivers, who will be featured during the Visit Hendricks County Night Before the 500, as well as a handful of CRA and drag racing drivers will be available for photographs and autograph signings.
Bounce Houses: Provided by the parks department and available to all children.
Game Truck: An air-conditioned truck with video game systems for adult and child entertainment.
Live Music: Performed by acoustic duo, South Six 5.
Food Trucks: Sweetheart cupcakes and barbecue wagons from local Hendricks County businesses.
Silent Auction: Numerous items with proceeds benefiting the Andrea Pedregon Charity Foundation, which supports continuing prostate and colon cancer research.
Souvenir Trailer: A Maingate trailer will sell racing souvenirs.
If you are still unsure if this event sounds like something you would love, think about this: When you go to a festival, there is an unmatched sense of community. Kids laugh and play together as parents watch and talk to each other, neighbors reunite with old friends and everyone feels they have a place here. For visitors who may be arriving here for the Indianapolis 500, this also is a great way to kick off your race weekend.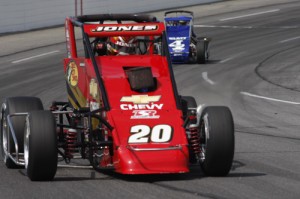 Not to mention it is a fun, inexpensive activity for you to do with your friends and family that should get you primed for Carb Day on Friday at IMS, the Night Before the 500 on Saturday night at Lucas Oil Raceway and of course the Indianapolis 500 on Sunday! We hope to see you there!