Rebuild, Revive, and Renew. This time of year you frequently hear those words.
However, for the new Fleece Fitness, it's a permanent motto! Kattie Fleece, a Hendricks County native, recently opened Fleece Fitness, a group fitness studio in Pittsboro at 602 W. Main St.
Not only does Fleece Fitness pride itself on rebuilding, reviving, and renewing your health and fitness, it also provides a facility "where there is something for everyone."  A wide variety of classes are offered that are suitable for all fitness levels.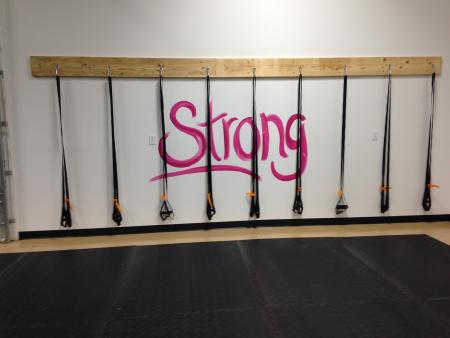 Both cardio (i.e. Spin, Kickboxing, Zumba) and muscle strength/conditioning (i.e. Sculpting, Suspension training, Iron Beauties) classes are available throughout the week. Click here for a list of classes and schedule. For a description of each class, go to "click here to sign up for group fitness classes" and hover over the class.
I have attended Sculpting, Zumba, Spin and Shift and Lift. The instructors were energetic and motivating. The atmosphere is very welcoming and "family-like."
Kattie teaches many classes. Her passion for teaching and helping you achieve your fitness goals is obvious the moment you walk in! If you want to hear more about her "journey" into the world of health and fitness, check out this video on her website. 
Fleece Fitness offers several membership options. For those unsure about committing to a fitness facility or only visit the area occasionally, you can purchase a day pass ($10) or 10-class punch card ($60).
For unlimited classes, your options include: month-to-month ($49.99), semi-annual ($249) or annual ($499).
Whether your goals are to begin a fitness routine or add a more challenging aspect to your routine, Kattie and her instructors at Fleece Fitness will help you achieve them. Don't forget to check out the New Year's Kickoff! Start 2016 off right by taking a step toward a healthier life!