As time goes on, I find myself getting my news less from traditional news sources and more from social media.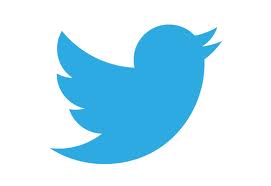 If you are like me and are becoming a regular on Twitter, I have a few top Tweeters you will want to follow as you plan your next Hendricks County getaway to navigate the county like a local.
Bloggers
: When they're not blogging, Visit Hendricks County's bloggers stay busy sharing tips on Twitter:
@PhotogAmanda
,
@IndianapolisAmy
,
@RedZoneWriting
,
@JennMDonovan
,
@ewhitesides
.
Bread Basket is 1 of my fave places RT @VisitIndiana Indiana Insider: Morning Out in Danville, Indiana http://t.co/K5IGClqPTW #visitindiana — Aimée (@Indianapolisamy) September 24, 2013
Visit Hendricks County:
We share tips, blog posts, and insider information
@HendricksCounty
, and you can learn a lot from our staff, too:
@jkduke34
,
@Ms_McMillen
,
@jbosmith
,
@smilingTLW
.
Hendricks County organizations:
For the latest happenings all over the county — and great deals — many of our towns and community organizations are on Twitter, including:
See what's coming up next month for the entire family with our October e-news http://t.co/egAc4hIAVs! — Brownsburg Parks (@BrownsburgParks) September 24, 2013
You can easily follow all of these Tweeters and dozens more by subscribing to
our Hendricks County list
on Twitter. As a bonus, follow these Tweeters to learn about central Indiana, Indianapolis, and other happenings across the state:
@AroundIndy
,
@VisitIndy
,
@INHumanities
,
@Do317
,
@INDairport
,
@IndianaArtisan
,
@VisitIndiana
.
Who else would you recommend? Leave a tip in the comments below!