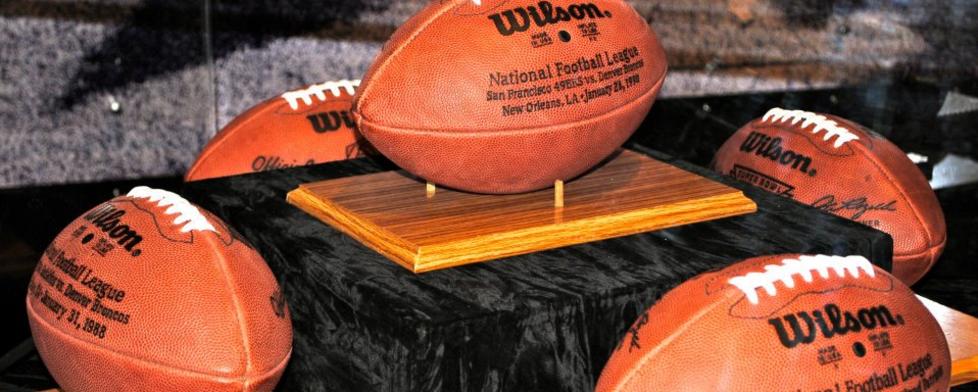 After a couple of blowouts and a couple of great games this past weekend, we're down to four teams remaining in the NFL playoffs as we march toward Super Bowl LI, which got me to thinking about the wide variety of food we have available in Hendricks County.
So, I thought it would be a fun exercise to pair up local restaurants with each of the four remaining teams: Atlanta Falcons, Green Bay Packers, Pittsburgh Steelers and that other team from Massachusetts.
Whether your favorite team is still alive or not, I would highly recommend all of these restaurants to anyone if you're looking for an amazing meal.
Atlanta Falcons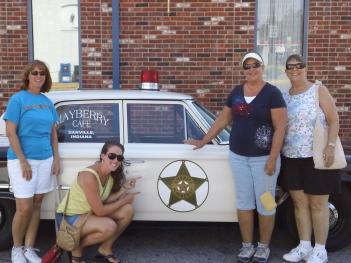 When I think of Atlanta, I think of fried chicken and down-home southern cooking. When I think of fried chicken and down-home southern cooking in Hendricks County, I think of the Mayberry Cafe in Danville.
Mayberry Cafe is famous for its Aunt Bee's Fried Chicken dinner, and you can find other southern favorites there, too, such as country fried steak, chicken fried chicken, barbecue beef brisket and more. A Falcons fan will definitely feel right at home there.
You might also venture to DJ's Hot Dog Company in Avon for an Atlanta Dog or an Atlanta burger – both of which are made with chili, cheese and onion. (Steelers fans, you might like the Italian sausage or Polish sausage at DJ's, and Packers fans might want to try a brat there.)
I've also learned that pho is rather popular in Atlanta. I had no idea! Falcons fans, I recommend getting your pho on at Pho 36 in Avon, where Vietnamese food connoisseurs rave about the meals.
Green Bay Packers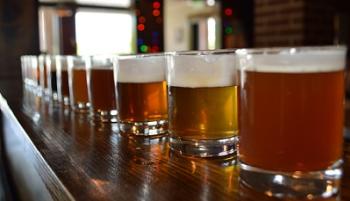 There are a lot of Cheeseheads all across the country, and Green Bay Packers fans would certainly enjoy Black Swan Brewpub in Plainfield. At Black Swan, you can order bratwursts and fried cheese curds and wash them down with a wide variety of delicious beers.
I remember from a family vacation to Wisconsin that Blue Moon ice cream is a favorite up there. Packers fans, if you have a hankering for Blue Moon, I recommend Wyliepalooza in Brownsburg, where all of their ice cream is made with cream that comes from Wisconsin cows.
In addition to Blue Moon, Wyliepalooza offers four types of rich Wisconsin-made caffeinated ice creams, plus a huge list of other flavors. If you're dairy-intolerant like one of my daughters is, they have a nice selection of non-dairy soy and Italian ice flavors there, too.
Packers fans can also go to The Claddagh Irish Pub at the Shops at Perry Crossing in Plainfield and enjoy some Wisconsin cheese curds, a cheese board that includes Wisconsin smoked Gouda and an impressive variety of beers, including Pabst Blue Ribbon on tap.
Pittsburgh Steelers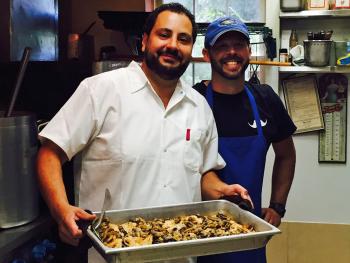 Steelers fans: pierogi, halušky, and halupki are challenging to find in this part of the country, but you can find gnocchi at Charbonos in Avon and at Boulder Creek in Brownsburg, and you'll find smoked kielbasa on the sausage board at The Claddagh Irish Pub in Plainfield. You might also try the Polish sausage at DJ's Hot Dog Company in Avon.
Those seeking more of an Italian flavor to remind them of PGH can find cheesesteak sandwiches, Italian sausage, a stromboli calzone and much more at my favorite Hendricks County restaurant – Perillo's Pizzeria in North Salem. Scotty's Brewhouse in Brownsburg also offers a cheesesteak sandwich, while Piezano's Pizza in Plainfield serves up strombolis, hoagies and cheesesteaks.
Steelers fans will have to wait a little bit for this one, but the payoff will be well worth it when Primanti Brothers opens in Avon later this year. I don't think Steelers fans need me to elaborate on why Primanti Brothers will be such a great addition to Hendricks County, do they?
New England Patriots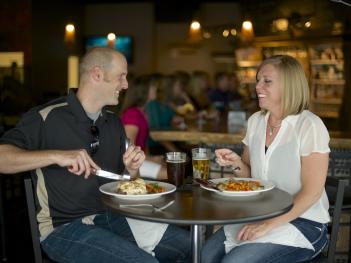 As a fan of the Indianapolis Colts, I'm not sure how anyone could be fond of the New England Patriots. Nevertheless, I'm told that there are a handful of those people out there, as strange as that sounds. In fact, my brother-in-law is one of them. (We don't speak to each other between September and February.)
I did a Google search of where people from The Dark Side like to eat, and all I got was a list of restaurants located on the Death Star. However, one time between February and September, my brother-in-law – who used to live in Boston – told me that seafood is big in New England.
Dawson's Too in Brownsburg has a nice selection of seafood, including Atlantic salmon piccata, grilled wasabi tuna and a crab cake dinner. They also offer a blackened yellow fin tuna sandwich.
Any Bostonians who want to tap into their Irish heritage also should visit The Claddagh Irish Pub in Plainfield, where you'll find clam chowder, lobster mac, a battered cod sandwich and all sorts of other Irish fare to eat. Wash it down with a Samuel Adams while scowling at one of the many TVs there in your grey hoodie with cutoff sleeves.
For a complete list of all the amazing eateries in Hendricks County, you will want to check out the restaurant listings on the Visit Hendricks County website to score that special dish just for you.