I have discovered a new shop in Hendricks County that offers more than just shopping; it's educational. Brownsburg resident Lorrain Fluhr and her family opened FROGS in November 2012 on Main Street in Pittsboro, Indiana.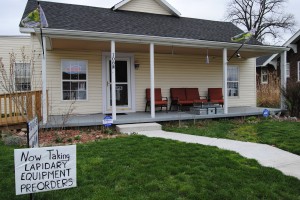 Don't let the name fool you. FROGS is an acronym for Fossil Rock Or Gemstone Store. Lorrain's sons helped come up with the name. But the name isn't even the best part. What I loved is you don't have to be a rock or fossil collector to enjoy this store.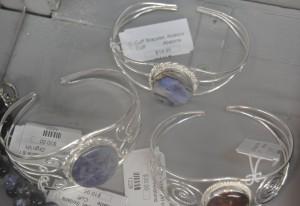 FROGS carries unique jewelry and carvings. A few of the jewelry pieces even spiked my interest. Plus, they are affordable. Lorrain has always been a rock and gemstone enthusiast, but a family visit to a lapidary in Southern Indiana inspired the idea to start a business.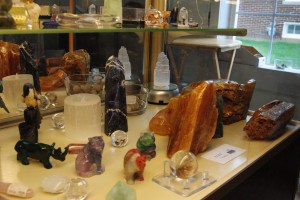 The family learned that the Spencer Lapidary would be closing. So, the family decided to purchase the remaining inventory and bring it to Hendricks County. Lorrain loves for kids to come in the shop. She wants children to touch the rocks, fossils and gemstones. She hopes they learn something and ask questions. She told me she loves to see the look on a child's face after learning something new.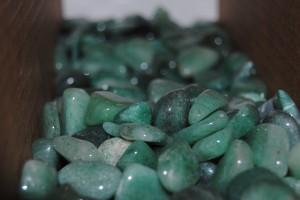 Lorrain even taught me a few things about rocks. She showed me a dull looking rock and demonstrated how adding water brings out the colors and the beauty. This is similar to the process of polishing a rock. If you have questions about any of the items in the store, make sure you ask. She does a great job of explaining. See a gemstone you like? Turn it into jewelry. FROGS will make custom necklaces starting at $15.
Lorrain plans to open a lapidary studio in June. She will offer classes that will teach you how to turn a rock into something else such as a gemstone, jewelry, carving and much more.
FROGS
108 W. Main St.
Pittsboro, Indiana
(317) 892-3882
Hours:
10 a.m.-5 p.m., Monday-Thursday
10 a.m.-6 p.m., Friday and Saturday