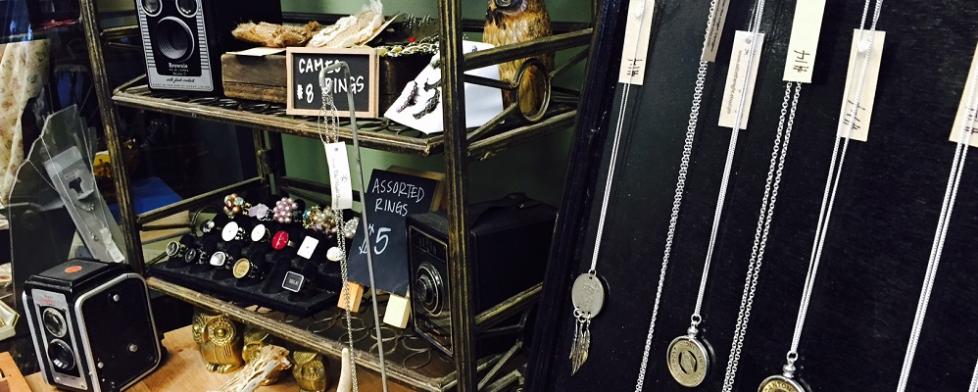 "And the best of all ways to lengthen our days is to steal a few hours from the night." -Thomas Moore 
Sarah Stogsdill of Danville began making hand-stamped and recycled vintage jewelry as a hobby. But it didn't take long for custom-order requests to come pouring in. Opening an online Etsy shop in December 2008, Sarah took the first step in turning her hobby into a business.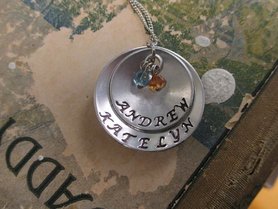 After an unexpected layoff from her job, she decided to grow it into a full-time income. And now, Seize the Night Designs has it's very own store front on the historic Hendricks County Courthouse in Danville.
Sarah specializes in recycled vintage pieces. She uses foreign coins and tokens, typewriter keys and pendants to make beautiful custom pieces you won't find anywhere else. She is always on the look out for something that she can use.
She also specializes in metal hand-stamped items. She can add children's names, favorite quotes or inspirational words to customize any piece. Necklaces, bracelets, cuff links and even key rings are some of the items she can customize. Some requests can be made while you shop, while others may have a turn around time of 7-10 days, depending on the piece.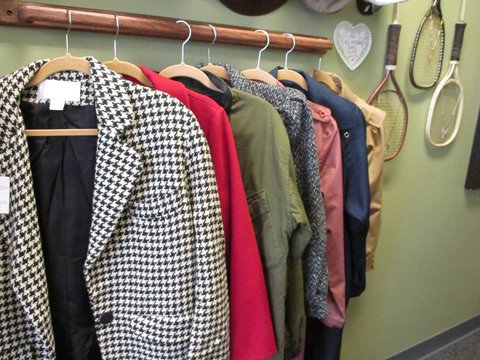 But that's not all you're going to find at Seize the Night Designs. As Sarah traveled to different handmade markets and festivals over the years, she has made so many friends along the way who also contribute to merchandise. Custom teas, handmade pillows and clothing, tea towels and even repaired and hemmed vintage clothing are just a small sample of other items you will find.
Located at 51 W. Marion St., Seize the Night Designs prides itself in affordable handcrafted jewelry and other handcrafted items. There's really something for everyone.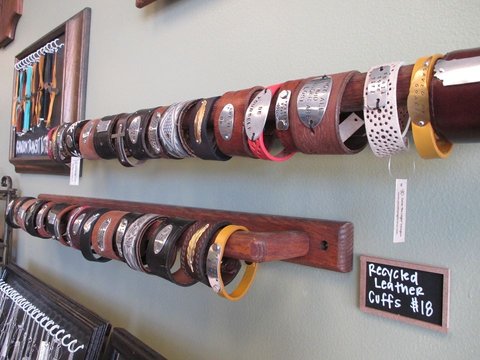 Sarah believes handmade means something. It shows thought for the person you are buying for, and means someone's hands put time and energy to create something special, rather than a machine in another country.
This Etsy shop turned brick-and-mortar store is definitely a dream come true for Sarah Stogsdill. Be sure to stop in and see for yourself how a hobby can become a business with a little hard work and a lot of love going into what you do.
You can follow Seize the Night Designs on Facebook for all the latest updates.