Time flies from the moment you get engaged until you say I do. I can't believe that it has been over a year since I said yes!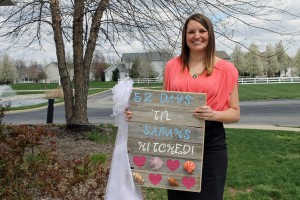 After the perfect moment at the Hearst Castle when Richard got down on one knee, our lives turned into a wonderful whirlwind of both planning our wedding and our life together. We knew right away we were going to have a destination wedding and would need to have a reception in Central Indiana for family and friends that couldn't attend the ceremony. I have worked in Hendricks County now for over five years and knew that this is likely where the reception would be held since I have found so many wedding reception venues and businesses that I really like.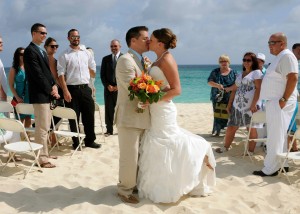 Another big factor is that the
Hendricks County wedding reception venues
were much more affordable then other areas in Central Indiana. I also was lucky to work for
Visit Hendricks County
during this time because I am well aware of the help that they can give to brides, all of which are free. The first day that I returned to work after being proposed to, my coworkers had already started the planning process. We are a close group, and they were obviously ready for me to marry my now husband, Richard. They had a
Hendricks County Bridal Services guide
sitting on my desk along with bridal magazines and other decorations.
They helped me locate a reception location that would fit my needs of around 200 guests, that was reasonably priced, that would let me supply my own alcohol and that would let me choose my caterer.
They then sent out hotel requests for me. This was especially helpful because they contacted the hotels in Hendricks County with the number of guests I had coming into town and got prices from hotels that could accommodate me. If they hadn't done this, I would have had to contact each hotel separately, talk about a time saver. They also put together welcome bags for my guests staying at the hotel, which included information on the county and a delicious chocolate from
Confection Delights
. They are happy to place additional items from brides in these bags but I thought everything they supplied was enough.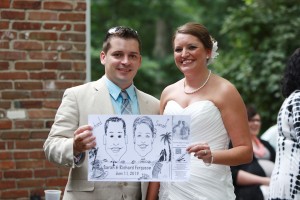 I really wanted something unique at my wedding, so I turned to them since they know so many people in the industry. I had considered doing a photo booth but wanted something a little different. This is when I learned about
EssexArt ABC
. John, the owner, is a caricaturist who does events, including wedding receptions. This addition to our reception was extremely popular, and I still hear compliments. If you are planning your wedding in Central Indiana, I highly suggest you start by
contacting Visit Hendricks County
. There is so much that goes into starting this process, and it is nice to have all of the information given to you in one place instead doing all of the research by yourself. Having knowledgeable people behind you to help steer you in the right direction is such a relief when you have so much to plan.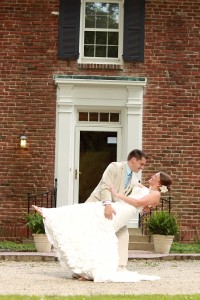 There is no reason not to use
Visit Hendricks County
as a resource given their services are complimentary, they add a personal touch and small details for the guests like the welcome bags and they save you time by contacting all of the hotels and putting you in contact with the one that fits your needs. The extra help took some of the unneeded stress away from the planning process and gave me more time to focus on the fact that I was marrying the man of my dreams. I can't imagine trying to plan such a special day without the help of my co-workers here at
Visit Hendricks County
. They are wonderful people to work with for planning a wedding and on a daily basis! Below is a photo gallery from the best day of my life and the celebration to follow. We were married in the Bahamas with a small group and held our wedding reception with almost 200 family and friends at the
Blanton House in Danville, IN
. [gallery ids="12466,12463,12464,12465,12472,12473,12492,12476,12471,12469,12451,12461,12459,12462,12467,12475,12456,12457,12454"]