After the teasing taste of warm spring weather we've had recently, I'm more excited than ever to get my garden planted!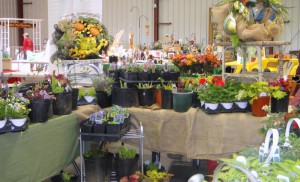 Whether your thumb is already green or you're just interested in making it that way, be sure to put the
Hendricks County Master Gardeners' Gardening for All Ages
event on your calendar:
Saturday, April 26
at the Hendricks County 4-H Fairgrounds & Conference Complex in Danville. Gardening for All Ages is a free event featuring gardening exhibits, free seeds, speakers, advice from local experts, and — for the first 800 visitors — free trees (that's double what was given away last year!). More than 45 garden-related exhibitors will offer everything from plant nursery stock to chicken coops, beekeeping supplies to mulch products, outdoor décor to jams/jellies/preserves, and from farm equipment to bird seed. (That covers just about everything you could need, doesn't it?)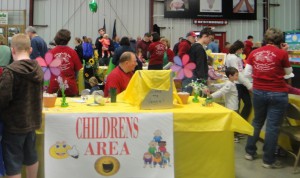 Popular booths at last year's show featured "fairy gardens," bluebird houses, rain barrels and Indiana honey. A tree-themed children's booth — a tie-in with Arbor Day on April 25 — will have games and other fun for children from tots to pre-teens. My personal favorite feature of the event is the 45-minute educational sessions presented by local experts. These speakers will share tips on a variety of topics throughout the day, and all sessions are suitable for both beginning and advanced gardeners. Be sure to stick around until the end, as each speaker will give plenty of time for questions and one-on-one conversation.
At 10 a.m., "Growing Together: A Child in the Garden" will be presented by Jennifer Davies of the Avon Outdoor Learning Center.
At 11 a.m., "Rooting Around: Plant Propagation" will be presented by Magen Eller of the Hendricks County Master Gardeners.
At 1 p.m., "Keeping Your Soil Healthy" will be presented by Jessica Norcross of the Hendricks County Soil and Water Conservation District.
At 2 p.m., "Workers for Your Garden: Bees" will be presented by Jeff Dittemore, President of the Indiana State Beekeepers Association.
At 3 p.m., "Great Beginnings: Starting a Veggie Garden" will be presented by Scott Campbell of the Hendricks County Master Gardeners.
For those who attended in the past, presentations will now be in the neighboring office building, which will eliminate the ambient noise issue in the large Expo Hall.
Also new this year:
Gardening books for sale: The Master Gardeners will have a booth devoted solely to books about gardening for purchase.
Free tote bags with gardening and other Hendricks County items: Local businesses have donated more than 1,600 tote bags, but the first 200 visitors will get an insulated, zippered, pocketed tote.
Free seeds: The free seeds booth has expanded its selection, and visitors will not be limited to a 3-per-person package limit.
If you find this one event isn't enough to satisfy you, you can learn about becoming a Master Gardener at the Hendricks County Master Gardeners' booth. For more information, click
here
.