We've had many signs recently that spring has arrived in
Hendricks County
. But just in case you weren't sure, the fast approaching annual
Geranium Festival
to be held from 9 a.m.-3 p.m., May 11 on the Courthouse Square in
Danville, Indiana,
should quell any lingering doubts.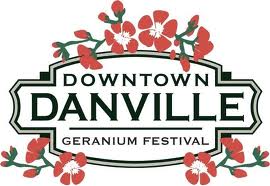 The Geranium Festival is one of the most popular events in Danville, and one of the
Top 10 Spring Activities in Hendricks County.
I love attending festivals in Indiana, and for me, going to the Geranium Festival is a must. Yes, there will be geranium plants at the festival! Every year I have red geraniums in the backyard. They're durable plants (for a beginning gardener like me), and they attract hummingbirds.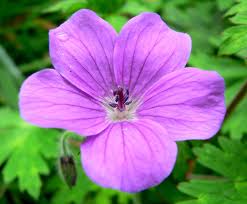 But the Geranium Festival is more than flowers. It is the official kick off of the farmer's market season in Hendricks County as many of the booths will feature spring fruits and vegetables as well as herbs, honey and other locally grown items. As we transition from spring to summer, the Danville Farmer's Market, which is not only the county's first farmer's market to open each year but arguably the best, will continue to add more produce and other items. So make sure to return to the Courthouse Square from 8 a.m. to noon any Saturday through Sept. 14. What about the other farmer's markets in the county, you might ask? Well, after visiting the Danville Farmer's Market and Geranium Festival May 11, later this month I plan to write about that experience as well as preview the other Hendricks County farmer's markets, which all begin in June.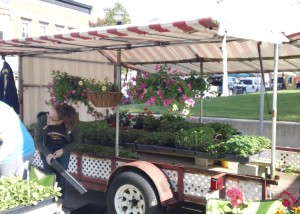 If you truly want to take in the essence of springtime in Indiana, I encourage you to join me May 11 to check out lovely Downtown Danville while spending time at this wonderful event. The Geranium Festival is family-friendly and an opportunity to support small business by purchasing flowers, vegetables and other merchandise. In addition to all the shopping, this festival also is a great way to support non-profit groups including the
Danville Band Boosters,
Danville High School FFA (with plants, planters and vegetables to sell that are all grown at the Danville High School greenhouse) and the
Hendricks County Master Gardeners,
who will be on hand to answer your gardening questions and offer their best tips. I don't have a green thumb (working on it), so I plan to take this opportunity to ask one of the master gardeners for advice.
What: 7th Annual Geranium Festival (hosted by the Downtown Danville Merchants Association) & the official start of the Danville Farmer's Market 2013 season.
Where: Courthouse Square in Danville
When: 9 a.m.-3 p.m., Saturday, May 11.
Cost: Free (how great is that!) I can't ever pass up a free event!
Looking for something to do after the Geranium Festival and Farmers Market? Why not try one of Downtown
Danville's restaurants
.
Feel free to tweet (@HendricksCounty) us your Geranium Festival & Farmer's Market photos.