I have had the privilege of living in this county now for more than 20 years. During that time, I have been fortunate enough to visit and even frequent many of our wonderful restaurants in Hendricks County. If you have followed me for very long, you are probably aware of my love for food. So in my humble opinion, what could really be better than a night featuring more than 20 great
Hendricks County
restaurants all while benefiting local charities?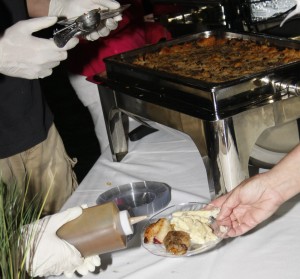 It's that time of year again for the 10th annual
Taste of Hendricks County
. This fun, three-hour event from 5-8 p.m., Thursday July 11 at
Primo West by Five Star Catering
in Plainfield, Indiana, provides a sampling of some of the best food Hendricks County has to offer in one location. This event is a great opportunity for a fun night out with friends or even a nice date night. Some of this year's participating restaurants include: Black Swan Brewpub, Boulder Creek Dining Company, Charbonos, Chateau Thomas Winery, Confection Delights, Dawson's Too Sticks & Stones, The Beehive, The Coachman Restaurant, The Porch, Three Pints Brewpub and many more.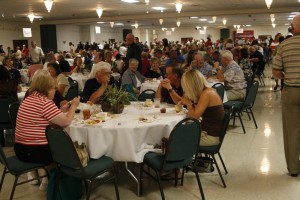 Along with a sampling of local cuisine, several door prizes will be awarded including a gift certificate to all participating restaurants. Free soft drinks will also be provided. A limited number of pre-sale tickets remain. Tickets are $25 in advance and $30 at the door.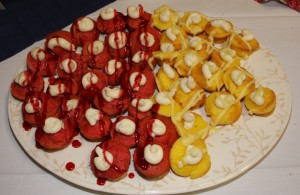 Tickets can be purchased online by clicking
here
or in person at the Hendricks County Flyer Office, 8109 Kingston St., Suite 500, Avon; Hendricks County Community Foundation office, 6319 E. U.S. 36, Suite 211, Avon; the Leadership Hendricks County office, in the Hendricks County 4-H Fairgrounds & Conference Complex, 1900 E. Main St., Danville and all Hendricks County Bank & Trust and State Bank of Lizton locations in Hendricks County.
The Flyer, Hendricks Power and Visit Hendricks County originally created Taste of Hendricks County 10 years ago as a way to benefit local charities. They decided it was important for it to benefit local non-profits, and they chose Leadership Hendricks County and the Hendricks County Community Foundation because of their focus and impact on the entire community.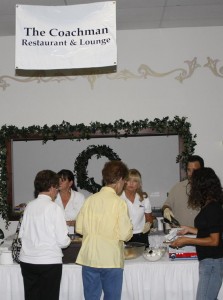 Over the years, the vendors have changed but some have remained for the long haul such as: The Coachman Restaurant and The Cunningham Group Restaurants (Boulder Creek, Charbonos and Stone Creek). As the event has grown and word of mouth has spread, the attendance for this event has also ballooned.
Why not plan a date night for July 11? No need to sweat where to go. You can have a little taste of all the goodness our county has to offer at one stop! (Husbands you can thank you me later for this fun idea)