Mud and soap are like the new PB&J! That doesn't sound right does it? Well, when it comes to this new event in Hendricks County -- the
Mud Soap Run
 -- maybe it does! The creator of this first-time event in Hendricks County is Danville, Indiana, resident Lance Simon, who is an electrician by trade but found a new hobby the past few years after participating in his first two mud runs.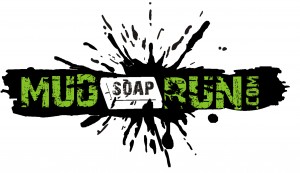 For the past month, I have had the honor to work with Lance on the Mud Soap Run event, which will begin at 9 a.m., Aug. 3 in Danville.
If you've not heard of them before, the new trend over the last decade is to make 5K and 10K runs a bit more challenging and fun by adding some additional elements usually in the form of obstacles along the course that usually includes mud.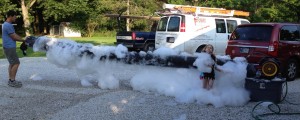 In designing his take on this new phenomenon, Lance decided to incorporate a machine that makes giant soap bubbles that participants could run through.
But Lance's idea of putting both mud and soap together for a run is more than just an oxymoron. For him, there is meaning behind it: "This run is meant to pull people out of their normal everyday activities and cleanse the mind and body to its core," he said.
The Mud Soap Run will begin and end in Ellis Park, right in front of the amphitheater, and will also take participants through Blanton Woods.
He shared with me his reasons to hold an event like this and how he envisioned the outcome of the race. Lance has participated in two previous mud races and really liked the idea and how everyone treated the race.
He loves the thrill of everyone running at once and doing the event with lots of people ranging from highly trained athletes to first-time competitors wanting to just have fun.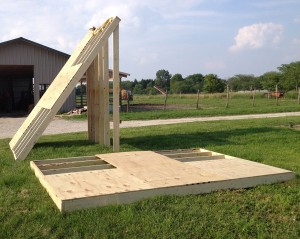 Creating challenges that would range to serve everyone, Lance built 15-20 man-made obstacles. So, participants should have plenty to be proud of as they finish this 5K race. "This is the most challenging fun you will ever have," he told me.
Cost is $60 per entry through the end of this month. But the best part is proceeds benefit both Ellis Park and Katie's Hear to Help Foundation as Lance envisioned this being a great way to help out many different worthy causes in the community.
So, what are you waiting for? Click Here to Register!
My 7 things you need to remember for the Mud Soap Run include:
The race will be held at 9 a.m. in Ellis Park/Blanton Woods on August 3. Make sure to arrive early.
Costumes and anything else to make the event more fun is encouraged.
All proceeds will benefit Ellis Park and Katie's Hear to Help Foundation.
This event will feature many inclines, creek crossings and of course mud pits.
Everyone will receive a T-shirt and medal for entering the race.
Registration fee increases to $70 July 31, so sign up now and save money!
Bring a change of clothes for after the race, you will be wet and dirty.