Apparently I have been sleeping under a rock the past eight years because when asked to spotlight the upcoming Hendricks County
ArtsGo! 2013
, I had to admit that I had personally never been.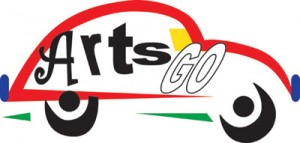 So I took it upon myself to find a seasoned veteran of the event to give you a rundown of what makes ArtsGo! so great and why you should add it to your family's calendar. (I plan to this year!) Put some gas in the tank and load up the whole family for this fun, interactive cultural event. ArtsGo! will take place beginning at 10 a.m. April 27 this year. Head to one or all of the various stops throughout
Hendricks County
, Indiana, with art, artists, hands-on art activities, music and food. New this year is a special location at the Avon Town Hall Park which will feature music, local beer and wine tasting, food and of course art. The music at Town Hall is the new addition. It will begin at 4 p.m. with crooner Chad Brown, and continue with Runaway Moon, a group of Hendricks County teens who are building a great reputation, and who have been asked to return for Nashville, Tennessee's Fan Fair, one of country music's biggest events. The ever popular Punkin Holler Boys! will close out the evening, and they say they will play until the crowd goes home.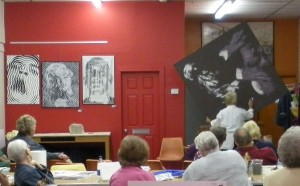 ArtsGo! truly has something for the whole family with demonstrations, workshops and artists explaining the "how to" of their craft. The event even includes activities for the kids as the Plainfield Library will allow kids to make some of their very own art as well as hosting an instrument petting zoo. The biggest tip I could glean from my insider for ArtsGo! is to come up with a game plan for the day. Visit the
website
and check out what each site has to offer and decide as a family what stops you would like to make and in what order! ArtsGo! started eight years ago by the Hendricks County Arts Council as a fundraiser. Initially, they charged a fee to attend. After the first year, it became free as organizers wanted it to be more of a service to the community and to make people aware of all of the great artists in Hendricks County.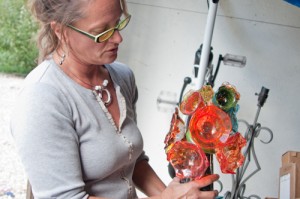 More than 500 people attended last year. You can pick up maps and programs at each location, so make sure to pick one up at your first stop.  
ArtsGo! 2013 stops include:
Avon:
Town Hall, 6570 E. U.S. 36
Sketch Pad Art Studio, 6748 E. U.S. 36.
Brownsburg
Artistic Design Gallery, 152 E. Northfield Drive, Suite K.
Brownsburg Public Library, 450 S. Jefferson St.
Finer Things, 1032 E. Main St.
Frazee Gardens, 3480 N. Ind. 267.
Clayton
Hot Blown Glass, Ltd., 3717 S County Rd 200 E. The easiest way to find it is by using Cartersburg Road.
Danville
Gallery on the Square, 51 S. Washington St.
Plainfield
Nomad Yarns, 218 E. Main St.
Plainfield-Guilford Township Public Library, 1120 Stafford Road.