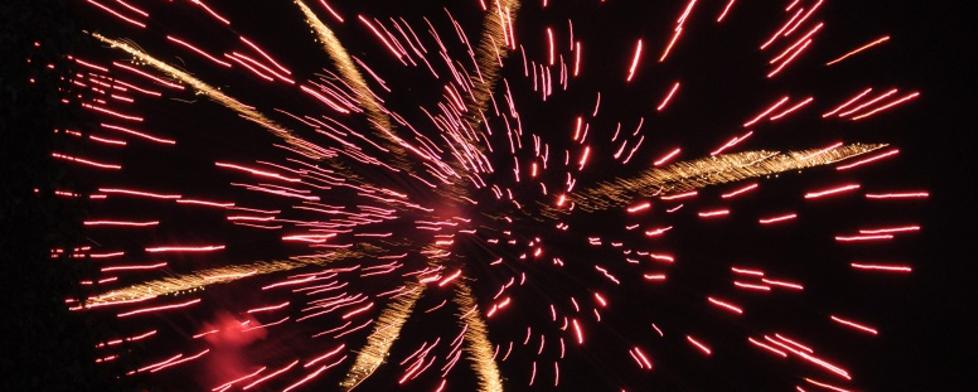 Independence Day celebrations just wouldn't be the same without fireworks, and as July 4 approaches, Hendricks County offers a multitude of opportunities for families to experience a fireworks show before, during or after the Fourth of July.
All of this year's fireworks displays in Hendricks County are associated with an additional activity or festivity that I will touch on briefly here and in a more detailed post in the very near future. But for now, let's just focus on the oohs and ahhs of our annual celebrations.
Saturday, June 27
Get your first taste of pyrotechnics a week before Independence Day at the Hendricks County Rib-Fest at Kingsway Christian Church in Avon. Beginning at 4 p.m. June 27, the Rib-Fest offers all kinds of fun, food and festivities that culminates in a fireworks display at dusk (roughly 10 p.m. Eastern time, for those who are traveling to Hendricks County from a significant distance).
This year, the Hendricks County Rib-Fest has added a 5K fun run, a quarter-mile fun run for kids, a Millennial Park for teenagers and much more. For everything you need to know about the Hendricks County Rib-Fest, click here. 
Saturday, July 4
The Independence Day fireworks displays in these four Hendricks County towns are all part of bigger celebrations. All of these events are family friendly and free to attend: 
Thursday, July 9
Did you miss the fireworks on Independence Day? Have no fear! The Indianapolis Symphony Orchestra is coming to Ellis Park in Danville on July 9 for its annual Symphony in Ellis Park. The gates open at 6 p.m. and the ISO will play classical and patriotic music beginning at 8:15 p.m. The performance will end with a fireworks display above the park at dusk.
For more information about the Symphony in Ellis Park, including how to purchase tickets, click here. 
Did I miss a fireworks display in Hendricks County? Comment below and let me know! And then stay tuned to this blog for more ideas on how to celebrate Independence Day around Hendricks County!