We all define our community a little differently. When people ask where I am from, I reply Hendricks County. It could be because almost every job title I have includes Hendricks County. My home that I have made with my family here is in Brownsburg. Now I don't want to start a town battle, but here is why we love Brownsburg.
Racing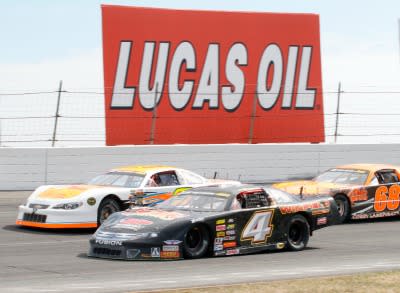 I am throwing this one out there first because no other town in the county gets to boast this. Many summer evenings on the east side of Brownsburg are filled with the sights and sounds of car racing.
Events include a wide variety of racers from street-legal cars all the way to dragsters participating in the U.S. Nationals. There is something about roaring engines, competition and bright lights that brings thousands of people to Lucas Oil Raceway every year from all over the country, my husband and oldest daughter are just two of them. 
Brownsburg Parks
One thing you may not know about me is that my college degree is in Recreation, Park, and Tourism Administration. Parks are in my soul. If you hold a special place for them, too, Brownsburg is a great place to experience some incredible parks.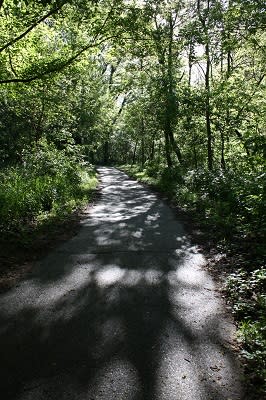 Williams Park just added the Watermill outdoor splash pad and kids went crazy for it last year. This park already had Blast-Off Playground (the cool, wooden one), a paved trail around the park and secluded hiking trails in the woods that take up the back area. To say this park is our family's favorite is an understatement.
Another popular park in Brownsburg is Arbuckle Acres. This one amazes me because you access it off of Ind. 267, but it feels very secluded. A creek runs through the woods where there is a paved trail accessible to all. The playground area is spread out and has elements for all ages. The park also hosts many popular events including an Easter Egg Hunt, Festival of the Arts, and outdoor concerts.
Looking to be Entertained?  
Brownsburg has some great options for all ages to get out of the house and enjoy yourself. Brownsburg 8 movie theater has all of the newest releases, and you can often find free kid movies! Starting in March they will host Weekend Morning Movies at 10 a.m. on Fridays, Saturdays and Sundays through May 1st. You can find the schedule and movie list on their website. 
Bowling is a great option for a night out with friends or family. Fellow VHC blogger, Eric Ivie gave us all of the details on the recently renovated Sunshine Bowl that includes a Kids Bowl Free program and other details. 
The latest hot spot to hit in Brownsburg is Board & Brush. This studio instructs participants how to DIY wooden signs for their home. There are many options to choose from for a kids room, living room or outside. The best part is you complete the project from start to finish including staining, distressing, painting and adding finishing touches -- all with as much or as little help from the instructor.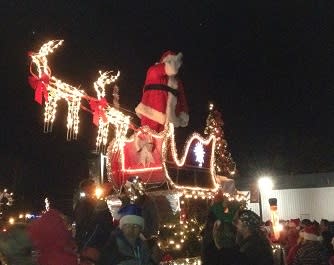 Brownsburg also hosts many events throughout the year. Their farmer's market from 4-7 p.m. June-September is not to be missed at Brownsburg Town Hall. The market often includes live music while you make your purchases from local, hard-working farmers and craft vendors. 
The Big-Go Block Party kicks off U.S. Nationals with fun for the entire family. This year's event is Aug. 23. Brownsburg also has two fantastic parades -- one for 4th of July and a night time light show for the Christmas season to be held on Dec. 3 this year.  
Are you hungry? 
There are some really great local restaurants that you can find in Brownsburg. If you are like my family and can never go wrong with pizza, I highly recommend both Rockstar and Panoony's. Rockstar Pizza has the best croutons that make their salad bar superb and are constantly getting creative with new pizza flavors like Loaded Baked Potato and Mango Habanero Chicken. 
Panoony's is our go to for lunch when I'm stuck at home with the kiddos. They have free delivery and my kids love their mac and cheese. I'm a sucker for their hot sandwiches, and you can't go wrong with any of them. 
You can also find us starting our weekend with breakfast at Flap Jacks, enjoying a date night at Boulder Creek and enjoying authentic cuisine at So Italian!.
When going out with friends, Scotty's Brewhouse never disappoints with their many choices of food and drink. I often head out of the house to get writing done and my top choice is Big Apple Bagels that is under new ownership and incredibly community focused.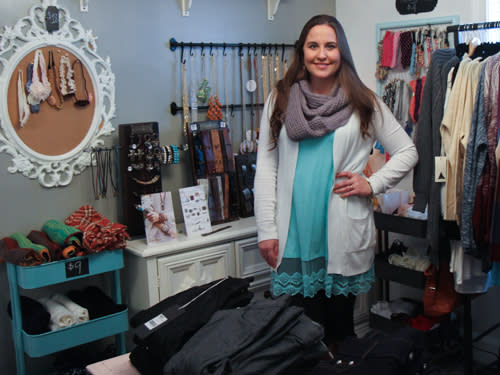 Retail Therapy Anyone? 
Ladies, if you haven't gone to Ella Mae's Boutique, find time in your schedule soon. There is truly something for every woman in this shop on Ind. 267. The clothes are stylish, comfortable and afforable. It's the trifecta of clothing stores!
To make it even better, the atmosphere is very positive. The store employees exude positive energy that is enhanced with the positive quotes around the store. There is even a large wall where you can write something positive about an important woman in your life. It's a place where any woman would enjoy leisurely browsing for her next outfit and have fun trying out new pieces. One warning though: With the great prices, you probably won't leave without purchasing at least one item to add to your wardrobe. 
Another fun place to shop is Frazee Gardens. Don't be like me. I finally stopped in this store for the first time after living here for two years. I'm now kicking myself that I didn't stop sooner. In addition to having all you need for your garden and landscaping projects, they also have a large gift shop for anyone you want to purchase something fun for, including yourself! 
If you are looking for that diamond in the rough, head to Gizmo's Galleria. It's like a year-round flea market with collectibles and one-of-a-kind finds. You can also find one of our favorite stores inside Gizmo's called Toy Buzz & Fizz.  They have the latest collectible crazes as well as unique vintage toy items. Many people go just for the vast choices in soda pop that helps them reminisce of younger days. 
So what are you waiting for? Go explore Brownsburg! There is something to do all-year long.