I, Ericka Bethel, am addicted to
Pinterest
! Shew, boy does that ever feel good to get off my chest! So yes, I have a little bit of an addiction to Pinterest, the virtual pin board. Who doesn't right? For those of you who don't know what I'm talking about, Pinterest truly is like the old bulletin or pin board where you can pin ideas, things you want, etc., on an easy-to-use website. (If you haven't checked it out yet, set aside a few hours and click on the link above. You will not be disappointed!) It is the newest social media craze following in the footsteps of Facebook and Twitter. The
Hendricks County Convention and Visitors Bureau
even has a Pinterest account you can follow by clicking
here
. As I am fixing up my house, Pinterest has become addicting. Many of my pins have been of future home projects I would like to accomplish. Well one night in a pinning frenzy it hit me, I have completed no pins. I have a virtual space that is awesome but in reality it is boring! So, I set a goal. I would take on a new home Pinterest project every month! (These wouldn't be large remodels of any sort, just fun things to spruce up my space.) These kinds of things are never fun to do alone so I enlisted my favorite crafty girls, my sisters! We loaded up my daughter and my nephew and headed out to some local antique shops we were sure would have some treasures for our DIY projects!
Hendricks County
is home to several amazing antique shops. I will mention several of these at the end of this article that you should check out, but on this day we had great luck finding our treasures in Plainfield at
Gilley's Antique Mall
. (This is located just a few miles West of downtown Plainfield on U.S. 40)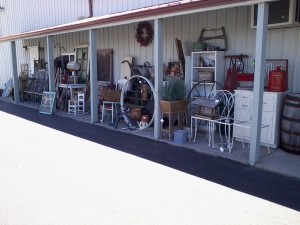 As we loaded up two strollers with toddlers, I couldn't help but think about how crazy this was...toddlers in a huge store of breakables, yikes! Focus, I told myself, we are on a Pinterest mission! What is a Pinterst mission you ask? It's a hunt for something old to redo and use or hang in your house! So, we set out with two squirmy toddlers and three energetic sisters to find....old stuff! Gilley's is awesome if you are looking for a place to make your Pinterest dreams a reality! With our ideas in mind, we walked the aisles of the store marveling at how we could transform some pieces with a little TLC into something great. Other pieces we saw had already been perfectly redone! After about an hour in the store, we set our minds on the first things we had seen before even entering, an old door and window we wanted to re-purpose. We were excited! We called dad and had him bring the truck and got ready to make our "pins" a reality. Below, you will see a photo of my sisters purchased old farm door from Gilley's before, and it re-purposed as the head board of her bed after.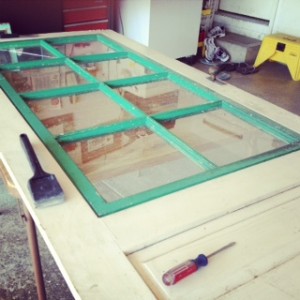 Old farm door before the re-purpose. This door was already a beaut!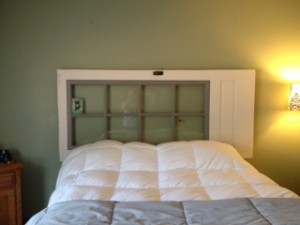 Fun huh? Pinterest success! You would be amazed at what you will see and find at some of our great Hendricks County shops! Check out the small sampling of Hendricks County antique shops from the list below, you won't be disappointed!
Avon Antiques, 192 N. Ind. 267, Suite 330, Avon, Indiana.
Kaye's Antique Barn, 5789 E. U.S. 40, Plainfield, Indiana.
Shelly's Closet of Treasures, 1023 E. Main St., Plainfield.
Total Recall Antiques, 8 E. Main St., Brownsburg, Indiana.
We had a great time making our Pinterest dreams a reality, and it was all done in Hendricks County! I used to think of antiquing as a hobby for the old to fill their houses with boring things you couldn't touch. Now, it's like this land of possibilities to me! Don't have money to spend right now? It's even fun to browse and get ideas. So go my readers...be brave and make your Pinterest dreams a reality!!