School is back in session. Summer is coming to an end. The holiday season is just around the corner. Sounds to me like now is the perfect time to rest up, prepare to face the remaining months of 2012, and pamper yourself! Plan a weekend with your girlfriends and make sure at least one of these
Hendricks County
sites is on your to-do list. (Then ditch the to-do list and enjoy.)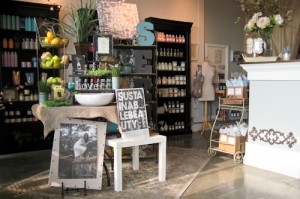 1. E. M. Studio Salon, Brownsburg:
Walk into this posh salon on the north side of Brownsburg, and you'll feel like you're in a trendy boutique instead. Every element of the décor is perfectly thought-out and coordinated. Sip some cold lemonade while you wait, enjoy a chocolate chip cookie, then sit back, relax and let the pampering begin. Find
E. M. Studio Salon
at 1460 N. Green St. in Brownsburg.
2. The Spa at Salon D'va, Avon:
Go for a whole-body pampering at the Spa at Salon D'va. This full-service day spa offers manicures, pedicures, facials, and eight different styles of relaxing massages. Just reading about their Yam and Pumpkin facial gets me in the mood for fall! Find
the Spa at Salon D'va
at 8100 E. U.S. 36 in Avon.
3. Mars Venus Salon & Day Spa, Brownsburg:
Ranked several times in the top five by customers on The Indy Channel's local A List, the hardest thing you'll have to do at Mars Venus is decide which of the many pampering treatments to try first. For a girlfriend getaway, though, the "For the Ladies" signature package — which includes a Caribbean therapy massage, spa pedicure and signature manicure — sounds like a perfect place to start. Find
Mars Venus Salon & Day Spa
at 1044 E. Main St. in Brownsburg.
4. Elements of Style, Plainfield:
If one of your girlfriends is expecting, Elements of Style may be the perfect place to start your pampering expedition — their massage therapist has a specialized certification in prenatal massage. Find
Elements of Style
at 330 E. Main St. in Plainfield.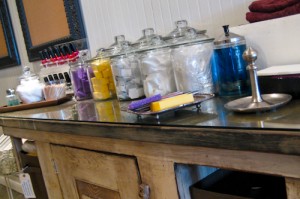 5. Rumors Salon & Spa, Avon:
Also ranked consistently among the top salons and spas in Hendricks County, Rumors Salon & Spa offers a wide variety of services. Everyone in your group is bound to find a treatment that appeals to them. Find
Rumors Salon & Spa
at 84 Gable Drive in Avon.
6. Revelations Salon and Spa, Brownsburg:
If you want to focus your pampering above your shoulders, consider the menu at Revelations Salon and Spa. As we head into the drier days of fall and winter, a deep-conditioning treatment or Moroccan oil treatment may be exactly what your hair needs. Find
Revelations Salon and Spa
at 224 N. Green St. in Brownsburg.
7. Euphoria Spa & Wellness Center, Avon:
While most of the other locations on this list are a combination of salon and day spa, Euphoria focuses its offering on treatments that are more healing than aesthetic. While massages and skin treatments are certainly popular, you'll find acupuncture on the menu, as well. Euphoria also has a special women's boutique that provides products, services and support for women battling cancer. Find
Euphoria Spa & Wellness Center
at 4905 E. Main St. in Avon.
8. Ology, Avon:
Located at IU Health West Medical Center, Ology offers a range of services, from spa treatments, massages and acupuncture to Botox Cosmetic, mole removal and scar revision. A board-certified plastic surgeon is on staff. Find
Ology
at 1111 N. Ronald Reagan Parkway, Suite C1200 in Avon.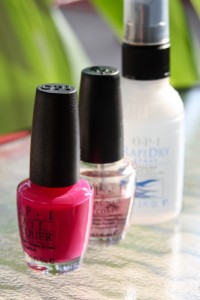 9. Beauty Brands, Avon:
Get an extra kind of therapy — retail therapy — if you go to Beauty Brands in Avon. The only national brand on this list, few places in Hendricks County offer the selection of both products and services that Beauty Brands does. Find
Beauty Brands
at 9774 E. U.S. 36 in Avon. And this is just a sampling of pampering places around Hendricks County. I chose to highlight some that offer a variety of services and day-spa atmosphere, but if you're in the mood for something simpler, like just a straightforward mani/pedi, Hendricks County has many smaller nail-only salons that are also great.
Which of these nine do you recommend? And what should be number 10? Tell us in the comment section below.