We have all heard the adage "It is better to give than to receive." The older I get, and the more holiday seasons I experience, the more I resonate with this sentiment.
I enjoy shopping and finding just the right gift for each person on my shopping list. Then I wait with anticipation to see their faces as they rip at the wrapping paper to reveal my heartfelt gifts.
I especially enjoy bestowing gifts that give back in some way. I call it a win-win when not only the recipient is rewarded by my gift, but a worthy organization or meaningful cause benefits as well.
There are several opportunities in Hendricks County, Indiana, to purchase unique gifts that support meaningful work being done by organizations both near and far.
So pull out your holiday shopping list and decide who might appreciate one of these 8 gifts that give back:
1. Kazuri Beads at Garden Gate Gift & Flower Shop
Is someone on your gift list a fan of unique jewelry? If so, they would really appreciate receiving a bracelet or earrings made with Kazuri Beads.
These stunning beads are handmade by women in Kenya with clay they dig by hand. The women receive their profit right off the top, and the Kazuri brand is a member of the World Fair Trade Organization.  
Vicki Cox has been making jewelry with Kazuri beads for a few years, and you may have seen her selling her creations at local craft fairs this holiday season.
You can also find and buy her unique jewelry made with Kazuri beads at Garden Gate Gift & Flower Shop in North Salem year-round. 
Each purchase comes with a card that tells the story of the Kazuri beads and lets the recipients know about the women in Kenya being supported through each purchase.
Garden Gate Gift & Flower Shop
107 W. Pearl St., North Salem
2. Weighted Plushies at Valkyrie's Vault
While we often think of stuffed animals as toys for children, people of all ages could benefit from having a weighted plushie to call their own.
Weighted plushies provide tons of benefits. They can help promote rest and help relax the central nervous system, much like a weighted blanket, but they are easier to take with you. They have even been used to aid people dealing with ADHD, anxiety and depression.
Valkyrie's Vault in Brownsburg sells the most adorable axolotl weighted plushies. What exactly is an axolotl you might ask? (I had to ask myself, and I can't be the only one who is unfamiliar with this creature!)
An axolotl is an extremely rare kind of salamander found in Mexico, and it gained popularity among kids when it was featured in Minecraft games.
The axolotl weighted plushies are made by the company, Axol & Friends, which donates part of its profits to organizations that support animals, youth empowerment programs and environmental efforts.
Once you stop by Valkyrie's Vault to see and feel the axolotl weighted plushies for yourself, you won't be able to resist taking one or two home for someone on your gift list!
Valkyrie's Vault
1040 E. Main St. in Brownsburg
3. Ballerina Bath Salts at The She Shed
Pick up some Ballerina Bath Salts for a loved one who could use a little pampering this holiday season.
Fourteen-year-old Macie Dunn, a sixth-grade student at Avon Middle School North, makes Ballerina Bath Salts in a variety of colors and scents.
An avid ballerina (hence the name of her bath salts), Macie knows dancers aren't the only ones with sore muscles who could benefit from some soothing tub time.
Macie was inspired when her youth group at church began raising money to sponsor a child through Compassion International, and she wanted to do more. She decided to make and sell her Ballerina Bath Salts to raise money to help another child in an impoverished country receive much-needed food, supplies and lessons about God.
Ballerina Bath Salts sell for $10 and can be purchased at The She Shed in Danville. You can also contact Macie's proud mom, Kj, at (317) 640-9292 to customize your bath salts based on their color and scent menu. 
The She Shed
115 S. Washington St., Danville
4. Candles at Ella Mae's Boutique
Savvy shoppers head to Ella Mae's for the latest fashions, but as you are restocking your winter wardrobe be sure to check out Restored Creations candles sold in this Brownsburg boutique as well.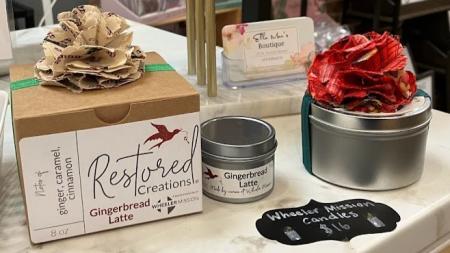 Restored Creations is a project of Wheeler Mission, and their products are created by women who have survived homelessness, addiction, domestic violence and other challenges.
Restored Creations hopes to teach women skills that will help them gain meaningful employment after they leave Wheeler Mission.
These candles come beautifully packaged and ready for gift-giving. Choose from a variety of sizes and scents for every season.
Your purchase is sure to bless the woman who receives each candle as well as the ones who made them.
Ella Mae's Boutique
19 N. Green St., Brownsburg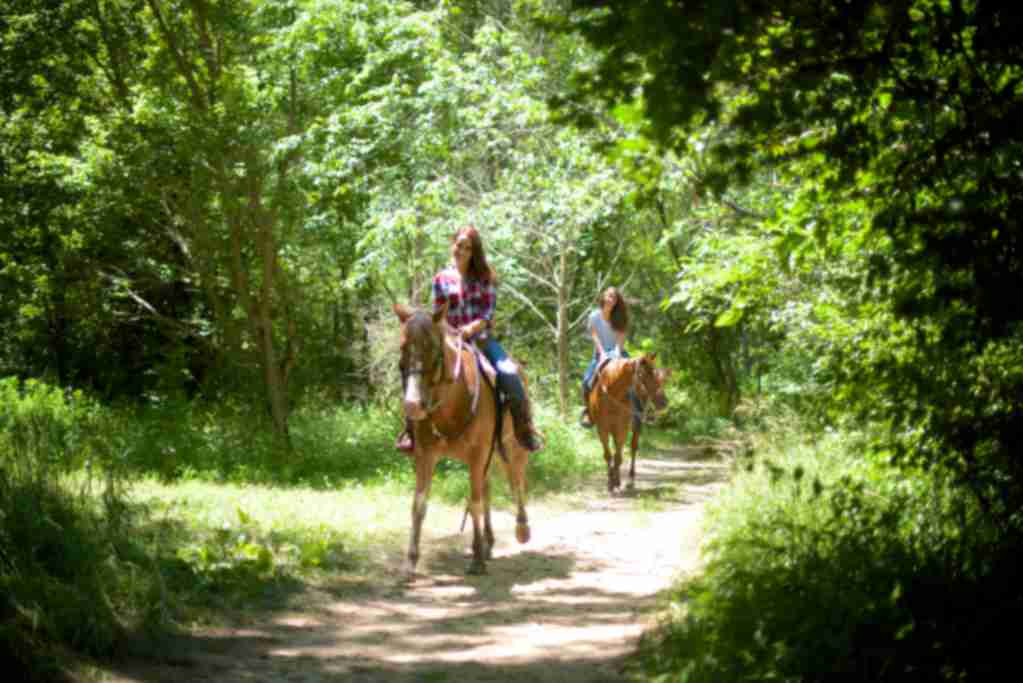 Stay Updated!
Sign up to receive the Weekly Insider or Monthly Planner newsletters for events, things to do, discounts, insider info and more!
5. Hats and Candles at Michele's Boutique & Gifts
Keep your gift recipients warm this holiday season with two different items that also give back from Michele's Boutique & Gifts in Brownsburg. 
Love Your Melon beanies are super stylish and will keep anyone's noggin warm all winter long. For all Love Your Melon products sold, 50 percent of the net profits go to organizations leading the fight against pediatric cancers.
Love Your Melon's straightforward motto is Buy Beanies – Fight Cancer.
Rescued Wine Candles provide another great gift idea to warm the hearts of the animal lovers, wine aficionados and environmentally conscious consumers on your shopping list.
These beautiful candles are made from repurposed wine bottles and come in several wine-inspired fragrances. The added bonus: they donate a portion of the proceeds to animal rescue organizations. 
Need a special gift for a neighbor, teacher, party hostess, hairstylist or hard-to-buy-for Aunt Mildred? Then head to Michele's to stock up on beanies and candles!  
Michele's Boutique & Gifts
600 W. Northfield Drive, Suite 2060, Brownsburg
6. Gifts from Montrose Farms Alpaca Ranch
Did you know there were alpacas in Hendricks County? Now you do!
The animals come first is the mantra at Montrose Farms Alpaca Ranch in Brownsburg. This is evident in the farm's commitment to humane animal husbandry and eco-friendly, sustainable living. 
This holiday season (and throughout the year) you can purchase a variety of merchandise lovingly made from the fleece of these elegant animals. Buy one-of-a-kind blankets, hats, gloves, scarves, socks, stuffies and more at Montrose Farms Alpaca Ranch. 
The owner also wrote and sells an inspirational children's book entitled Isadora's Dance about a blind alpaca baby overcoming her fears and facing life's daily challenges. It's the perfect gift for the wee ones on your shopping list!
Proceeds from all these products help support the running of the farm, which is sure to melt the heart of anyone lucky enough to receive a gift bought from Montrose Farms Alpaca Ranch.
Montrose Farms Alpaca Ranch
3750 N. County Road 950 East, Brownsburg
7. Clothing from Oinking Acres Farm Rescue & Sanctuary
More adorable animals and holiday shopping, can be found at Oinking Acres Farm Rescue. 
Located in Brownsburg, Oinking Acres is on a mission to help as many farm animals as possible and find loving homes for the animals that are adoptable, while providing sanctuary to the animals who are not adoptable. 
Don't worry if you are not quite ready to adopt a precious pig this holiday! They also sell T-shirts, hoodies, mugs, magnets and stickers that show off the farm's logo and allow the recipients to help promote the mission of Oinking Acres.  
Pick up some of these items for all the animal lovers on your shopping list and both you and the recipients will feel good about the proceeds being used to help pay for feed and vet care for the beloved critters at Oinking Acres.
Oinking Acres Farm Rescue & Sanctuary
8420 N. County Road 650 East, Brownsburg
8. Clothing & More from The Rustic Attic By Angie
If your holiday shopping list has any women on it, then you will definitely want to stop at The Rustic Attic By Angie, located in The Shops at Perry Crossing. 
This trendy women's boutique is owned and operated by the mother/daughter team of Angie and Danielle. Their goal is to provide fashions and accessories that help ALL women feel beautiful, no matter their size or budget.
Angie is currently battling cancer herself, but she is doing well. In a show of solidarity with so many others also facing cancer diagnoses, this dynamic mother/daughter duo has generously decided to give back this holiday season.
Ten percent of all sales at The Rustic Attic By Angie until the end of 2022 will be donated to the American Cancer Society.
With that kind of generosity, you can feel good about purchasing gifts at The Rustic Attic By Angie...AND treat yourself to a few gifts as well!
The Rustic Attic By Angie
340 Marketplace Mile, Suite 105, Plainfield