A girl's gotta shop right? If you have followed me long, you know that I love to spotlight great local places to shop for our readers. It's not that I love shopping; it's my duty as an All Access insider. (At least that is the line I try to feed my husband.)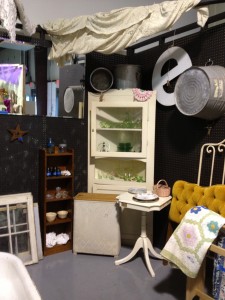 So, I decided to scope out a new shopping location in
Hendricks County
, Gizmo's Galleria. Opening its doors in June,
Gizmo's Galleria
is a flea market of sorts with something for every taste and is located at 1630 E. Northfield Drive, Suite 1100 and 1200 in Brownsburg. Gizmo's Galleria is home to several little spaces rented by individuals selling all kinds of wares. Upon entering, you will have to make the decision of what cute shop to visit first. I enjoyed browsing around in this clean and neatly organized store. The shops were so unique from one another that it made it fun to find a whole new set of treasures. The shops I favored most contained some reclaimed or reused vintage pieces. One shop in particular had a great display and set up making it easy to envision these pieces in your home.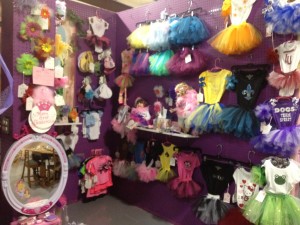 Other booths contained homemade items for children, allowing you to personally order items for the kids in your life. Not only were there everyday wares for sale but one booth in particular was solely dedicated to the Christmas season. My favorite part of Gizmo's Galleria was that the prices were all fairly priced. This wonderful new shop in Hendricks County is sure to have the next gift for that hard-to-buy-for person in your life or the perfect new piece for your home. Need a line for your husband? How about I gotta leave a comment on this blog I follow about a new shop in town? See I have your back and please do share your experience! I'd love to know about your perfect find from Gizmo's Galleria.