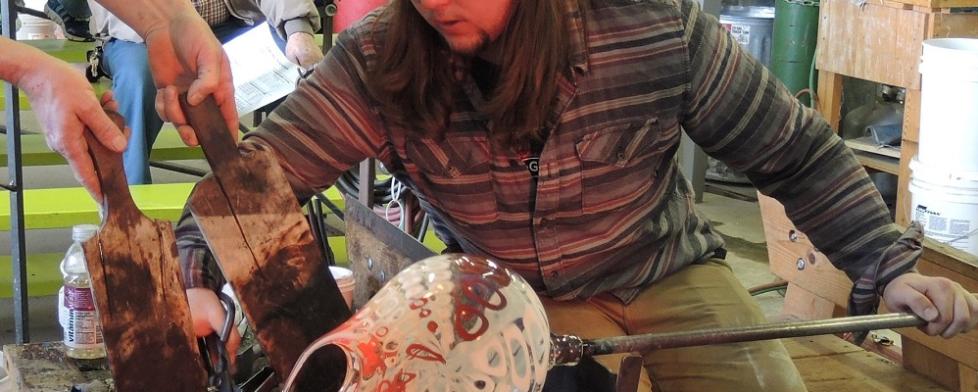 I don't have one ounce of artistic talent in my body. So anytime I see the work of the talented artists we have right here in Hendricks County, I am both intrigued and amazed.
Last year, I had the pleasure of taking my family to Hot Blown Glass in Clayton to witness some of the best glass artists from across the country demonstrate their craft. Considering they are working in most cases with molten hot glass and are able to shape it, color it and make something absolutely beautiful or creative without breaking it (most of the time) was truly a sight to behold.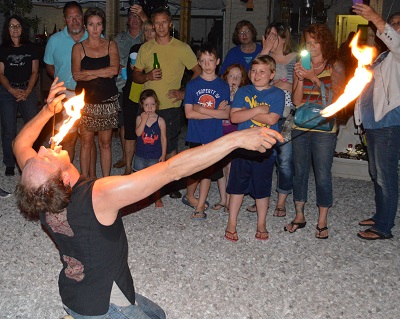 Add to that Chad Balster and his entertaining fire dance performance and well you have a weekend of must-see action.
Hot, Warm and Cold Glass Artists in Action returns for a third consecutive year June 12 & 13 at Hot Blown Glass, 3717 S. County Road 200 East in Clayton. This truly is as unique of an event as we host here in Hendricks County, and one I highly recommend to both visitors and locals.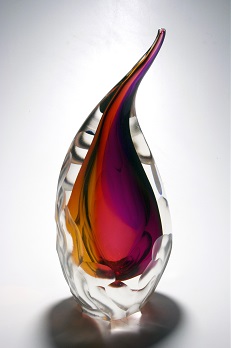 Joel O'Dorisio, an instructor at Bowling Green State University in Ohio will provide the featured demonstration on Friday, June 12, as he demonstrates two different forms of glass art beginning at 5:30 p.m. Then, beginning around dusk that night, Balster, a glass artist from Louisville, takes over with his fire performance. I personally witnessed his show last year and was mesmerized.
Balster also will demonstrate his glass art talents. Other artists scheduled to demonstrate their skills include: Lisa Pelo, owner of Hot Blown Glass in Clayton who hosts and organizes the festival each year out of her personal backyard studio, Clayton Benefiel, Yuri Okamoto, Mike Stevens, Ken Whittington, Sharon Owens and Jill Ollinger.
Some of the techniques will include blowing and furnace work, flame and torch work and slumping and fusing. The artists will design small sculptures, beads and even jewelry, and then watch plates, bowls and even scenes come to life right before your eyes.
On June 12, demonstrations begin at 11 a.m. Visitors can even try some hands-on glass experiences under the tutelage of these talented artists for a small fee. That will all take place prior to O'Dorisio and Balster entertaining the crowd that night.
Then on June 13, demonstrations will continue all day from 10 a.m. to 7 p.m.
In addition, many beautiful pieces will be on display for purchase at various price points. All events are free and open to the public and food by Garcia Catering will be available for purchase all weekend.
Bring a lawn chair and prepare for a weekend of amazing artistry created right before your eyes. You won't be disappointed.