Don't feel guilty about the extra calories you will enjoy on Thanksgiving. Instead burn them off before you sit down for your feast and help the community at the same time. Visitors and residents alike can participate in the
Gobble Gallop 5K
walk and run to benefit the Hendricks Regional Health YMCA in Avon, Ind.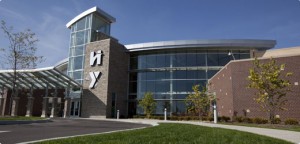 In its second year, last year's Gobble Gallop attracted 500 participants. This year, the YMCA hopes to nearly double that number. What a great way for your family to give back to the community. Even the little ones can come because strollers are allowed. Proceeds from Gobble Gallop benefit the YMCA's Annual Campaign. Race Director Ashley Gibson, told me the campaign supports the community as a whole in variety of ways. "We offer assistance to families who could not otherwise afford to have a membership, participate in sports programs, or afford the costs of pediatric, weight-management courses," she said. Proceeds will also support LiveSTRONG at the YMCA. This program helps cancer survivors return to a feeling of normalcy by gaining strength, confidence and community. "The truth about the YMCA is that we do so much more than offer a safe and friendly environment for a healthy body, mind and spirit," Ashley said. "We also aim to better the community as a whole."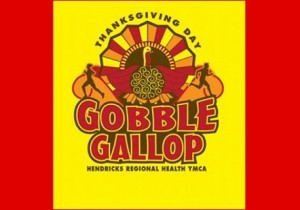 If you register by Nov. 24, entry fee is $25 a person or $75 for a family of four. If you register the day of the event, you will pay $30 a person. Those who register receive a technical shirt. There will also be prizes. The winners of each age group will receive pies. Additional prizes also will be awarded by random drawing. So, this year, consider giving back to the community and burning a few calories before you and your family sit down for your Thanksgiving feast. Have a safe and happy Thanksgiving!
Hendricks Regional Health YMCA 
Gobble Gallop
8 a.m., Nov. 28 (Thanksgiving Day)Cost: $25/person or $75/for four if you register by Nov. 24. $30 a person after Nov. 24.