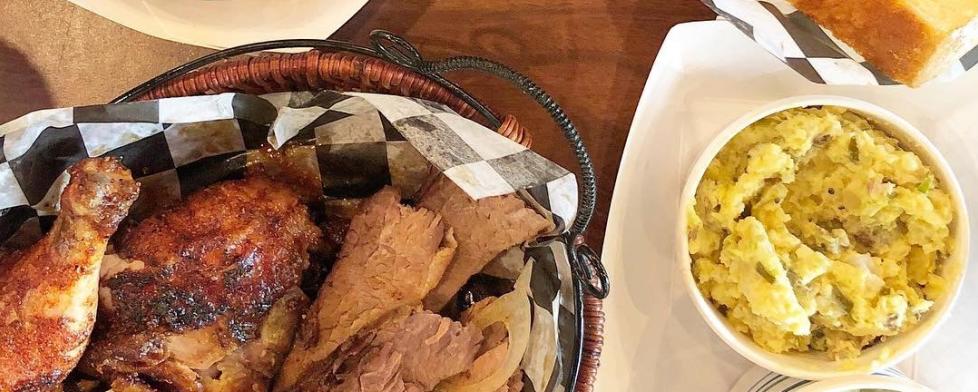 When a crisis rocks a community, food and financial support remain the first two needs that usually rise to the forefront.
So that is what I focused on as I put together the second in our series of businesses, organizations and individuals going above and beyond to help during this pandemic. I'm here again to share all the good that is happening in and around Hendricks County, Indiana.
Email me if you have other local examples. I would be honored to write more stories recognizing local people doing great things.
Bread Basket Cafe & Bakery
The first of what will be two local restaurants on this list. Honestly, all our local restaurants that continue to fight to stay open and keep us fed deserve recognition.
We have a list of all our restaurants offering carry-out service here. Please try to support them if you can.
I chose to highlight the Bread Basket to focus on how Judy, Jinayla and the rest of their team continue to find new ways to help their community.
It began with them offering to deliver to the at-risk population in Danville, which I can imagine is no small task for a mom-and-pop restaurant that has never offered delivery before.
But they didn't stop there.
They just recently announced a new Sponsor a Meal Program to provide sustenance and encouragement to those on the front line of this pandemic. For $15, you can provide an amazing meal to healthcare workers at Hendricks Regional Health and IU Health.
Bread Basket will prepare and deliver the meals. They even committed to providing a free meal for every 10 that are sponsored.
Rusted Silo General Store?
The other restaurant on this list completely adjusted how they did business to help.
Known solely as a top-notch BBQ establishment before this pandemic, Rusted Silo Southern BBQ & Brewhouse added general store to its business model and even to their logo (which also now cleverly features a mask).
Rusted Silo began providing essential grocery items to help its small town of Lizton, which lacks a grocery store.
Rusted Silo began selling milk, bread, eggs, toilet paper and other essentials that can be ordered online and picked up at the restaurant. This is in addition to continuing to provide amazing BBQ and sides for carry-out.
Plainfield Chamber Gift Card Match
To support their member businesses, the Plainfield Chamber of Commerce rolled out a gift card match incentive program.
They have provided a weekly drawing to match the gift card purchased up to $100, which continues through April 30.
The gift cards must be purchased at a member business and participants must email the Plainfield Chamber office to be entered to win.
T-Shirt Fundraisers
A number of organizations have turned to T-Shirt sales to both raise money for those in need and as a sign of solidarity during these difficult times.
All In, Hendricks County
We've have tried to cover this as much as we could on both this blog and our website. But for those who haven't heard, we partnered with the Hendricks County Community Foundation and Rose Promotions to produce these stylish shirts with the state of Indiana outline and a heart where Hendricks County is to raise money for the All In, Hendricks County Rapid Response Fund.
That fund provides money for various non-profits in our community helping during this pandemic such as Family Promise of Hendricks County, Meals on Wheels and Sheltering Wings.
The shirts start at $20 and will be delivered straight to your home. But you must hurry as the deadline to order is this Sunday, April 19!
Relentless Dedication
In honor of their physicians, nurses and other front-line staff's efforts during this pandemic, the Hendricks Regional Health Foundation also came up with a T-Shirt program. Their shirts match the hospital's green color template and feature the words Relentless Dedication on the front.
All proceeds from the sell of their shirts support the COVID-19 Support Fund to be used to cover the areas of greatest need during the hospital's response to the pandemic.
The shirts cost $20, which includes shipping costs, and will only be available for pre-order until April 26.
Stay at Home Shirts
Caroline's Boutique in Brownsburg also decided to sell shirts to support Hendricks Regional Health.
Their Stay at Home shirts can be pre-ordered with all the proceeds benefiting the hospital. Some of their ideas for the money include providing some meals, medical equipment or supplies or anything else that is needed.
The shirts come in white or pink and cost $20.