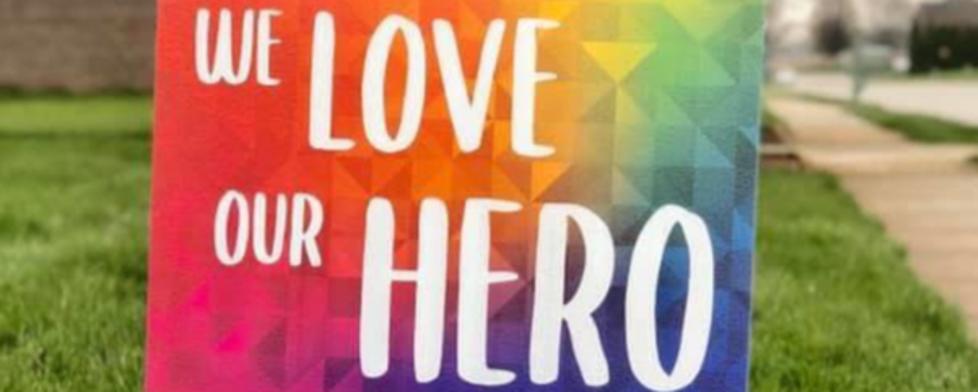 When we decided in mid-March to highlight the 'good stuff' happening in our community during this awful time in our history, we truly had no idea how good it could get in the midst of this struggle.
Through this now month-long ordeal that still lacks an end date, so many businesses, organizations and individuals in Hendricks County, Indiana, have gone above and beyond to help others. So, we felt it was time to recognize some of them.
What follows is not intended to be a comprehensive list. In fact, this will at least be a two-part series and possibly more because there is much more good happening than I will cover here. If you know of any others that should be recognized, send me a note and tell me about it.
I feel so honored to highlight just a few of these initiatives focusing today on health and heroes. This is truly what it means to be All In, Hendricks County!
Sew and Serve Indy
What started as a Hendricks County resident's curiosity about a need for CDC-compliant masks has turned into a movement that continues to spread across Hendricks and Marion counties.
After learning about an urgent request from a healthcare facility in Evansville, Erika Pike rallied her friends to find out if a similar need existed locally for hand-sewn face masks. She soon learned the situation already was critical, so she created a Facebook group called Sew and Serve Indy to respond.
She quickly rallied people to sew while requests for more masks and other similar items such as surgical caps grew. In just two weeks, the group evolved to cover all Central Indiana with satellite locations in Evansville, Muncie, Greencastle and Batesville.
Members who can't even sew have joined the group finding other ways to contribute. As of a week ago, April 7, the group had donated more than 20,000 masks and surgical caps and even held a 72-hour Sew-A-Thon last weekend. At last count, the number of donated masks had exceeded 30,000 and counting.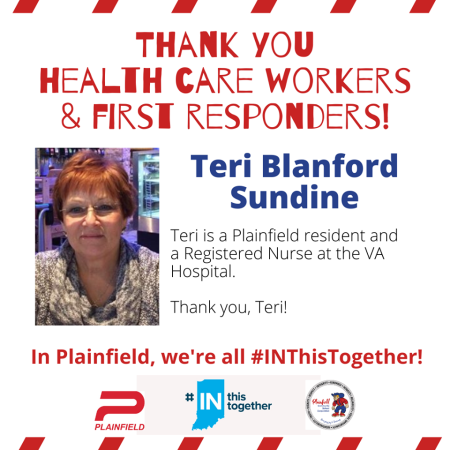 Town of Plainfield's Facebook Campaign
Plainfield began recognizing healthcare workers and first responders on Facebook a few weeks ago.
The effort has been so well received, judging by all the comments below each post, because of its authenticity.
Both inspiring and heartfelt, this amazing outpouring of support for local healthcare workers and first responders truly shows it doesn't take a large sum of money or even a lot of work to make a difference.
Sometimes a simple thank you is enough.
Fleece Face Shields
When you change a portion of your business model to provide help during this pandemic, you have to make the list.
That's exactly what Fleece Performance Engineering in Pittsboro did. They asked their engineers to develop, test and set aside a portion of their manufacturing space to produce a disposable full-face shield for medical professionals.
They have begun to ship the new shields nationwide as well as to local hospitals. The response on their Facebook page so far has been overwhelmingly positive. The shields can even be flattened for easier and cheaper shipping anywhere.
Rose Promotions Hero Signs
Rose Promotions in Brownsburg developed these popular yard signs for people who want to recognize local heroes during this pandemic.
Those who purchase a sign even have the option to attach a tag on the back with a personal message for that front-line worker who may be risking their own health and life to help others.
Perhaps the best part is a portion of the proceeds from the signs support Hendricks Regional Health and IU Health COVID-19 funds.