I don't have kids, but I am a mom to my dog, Louis, a miniature Poodle mix I adopted last year. I talk about Louis quite a bit (like a proud dog mom), and Louis travels with me most everywhere. I try and bring Louis on many of my visits to 
Hendricks County.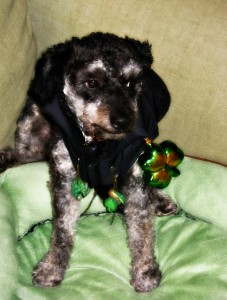 Louis keeps me busy, and I'm always looking for places where he can meet and socialize with other dogs. Louis is at his happiest when he gets exercise and is around dogs. You know, "doggin' it up" (being a dog and doing dog stuff). Are you a dog owner? Or are you a fan of dogs? Let's talk about a fun event where people and dogs can spend a lively and entertaining afternoon. It's the Dogtona Dog Show March 15 at the 
Hendricks County 4-H Fairgrounds & Conference Complex
 in Danville, Ind. This is the 11
th
year for this popular
Hendricks County Humane Society
 event and fundraiser, and at only $5 for dogs while their owners can attend free, it's inexpensive, too.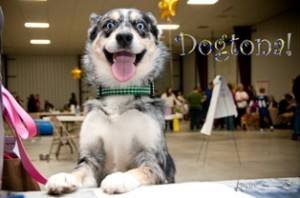 But wait, I know what you're thinking: "Will my dog be bored at Dogtona?" No way. There is plenty for your dog to do, and you don't want to pass up the chance for your dog to meet and play with other dogs.
Here's what's new at this year's Dogtona Dog Show: a Treat Walk (what dog doesn't like a treat?), 50/50 Raffle and nail clipping. And, of course there are plenty of other activities for your dog, like: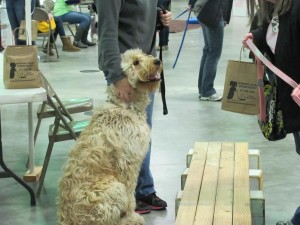 Paw Painting
-- You never know your dog might be an artist.
Reverse Limbo
-- I know my dog Louis will love this one.
Walk the Plank
-- Does your dog have the ultimate balance skills? You can't leave a dog show without a few awards, like Best Dressed, Best Talker, Best Kisser and more.
You also won't want to leave without stopping by one of the exhibitor booths selling dog treats, dog clothing and many other services including dog grooming and a real-life animal communicator. Dogs also will be available for adoption. Now, isn't it time you planned your visit to the 11th Annual Dogtona Dog Show?
I'll be there with Louis, and we can't wait to meet you and your dog(s). Louis will be easy to find -- he'll be working on his "reverse Limbo" skills. He might try and kiss you too.
Here's all the doogie scoop: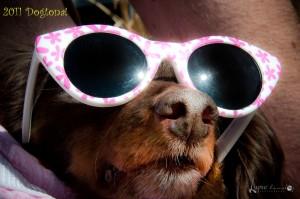 11th Annual Dogtona Dog Show
When: 10 a.m.-4 p.m., Saturday, March 15.Where: 
Hendricks County 4-H Fairgrounds & Conference Complex
, Hendricks Power Expo Hall, 1900 E. Main St., Danville.Cost: $5 per dog, human owners (who accompany their dogs) are free! *Requirements for dogs: Dogs must be on leash and have current vaccinations, and dogs must not be in heat. 
Visit Hendricks County Humane Society's Facebook page
  for more information, other events and plenty of dog photos.