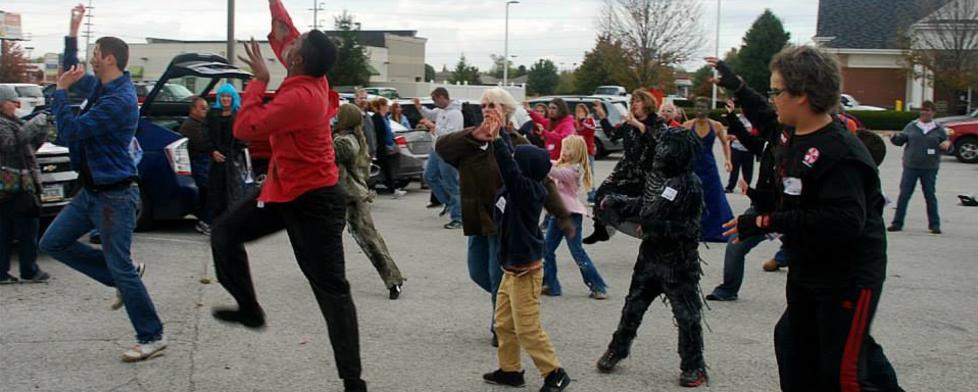 Don't be alarmed if you drive past the Hendricks County 4-H Fairgrounds & Conference Complex in Danville on Saturday, Oct. 25 at 5 p.m. and see the place overrun with zombies. All they're trying to do is Thrill the World and collect some food for Gleaners Food Bank.
Thrill the World is a worldwide celebration of Michael Jackson and his hit song "Thriller." Thousands of people get together and do the "Thriller" dance at the exact same time.
Remember the "Thriller" music video on MTV back in 1982? (Remember when MTV used to play music videos?) 
In 2006, a young lady named Ines Markeljevic started the Thrill the World event in Toronto to honor Michael Jackson, to set world records and to benefit charity.
People dress up as zombies all over the world, and at the exact same time, perform the "Thriller Dance." Locally-coordinated events also choose a nearby charity organization to benefit.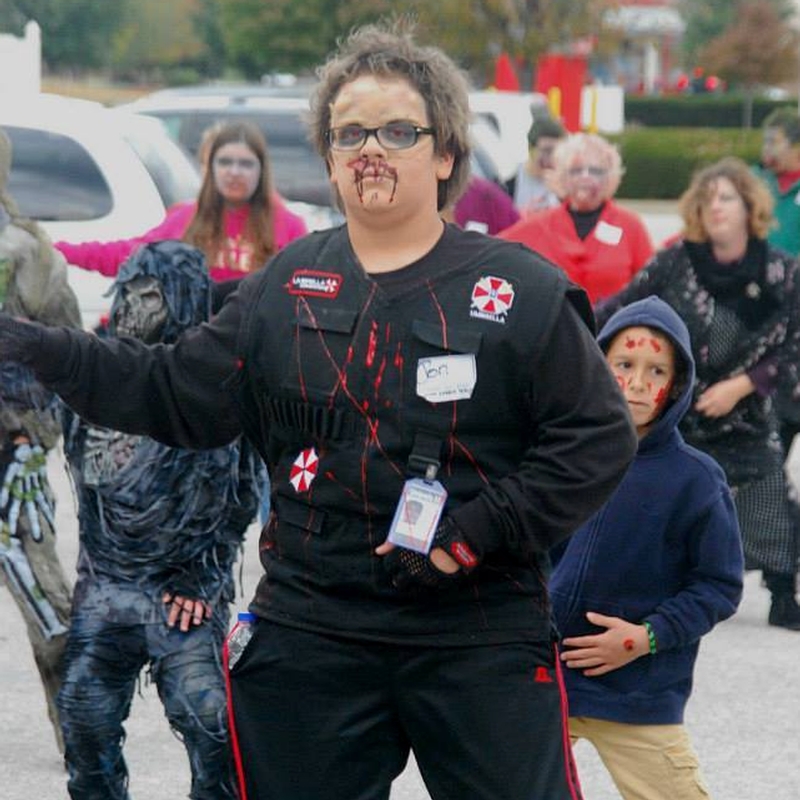 This is where eighth-grader Jon Barker comes in, organizing one of only three Thrill the World activities in the state of Indiana. 
Yes, he's 12 years old.
I talked to Jon last year about his Avon Zombie Walk that included participation in Thrill the World event. This year, Jon separated the two activities, with the Avon Zombie Walk taking place last month and Thrill the World taking place on Oct. 25 at the Fairgrounds.
People aren't just getting together to dance, though. Jon's Thrill the World event takes place from 1 to 7 p.m. and includes a zombie cake contest and auction, a Humans vs. Zombies paintless paintball arena, vendor tables, food, music and the Zombie Bus Game.
Admission to Thrill the World is free, although you are encouraged to bring some non-perishable food items that will be donated to Gleaners Food Bank. After all, zombies aren't the only ones who have to eat. 
Whether you'd like to participate in the dance or just soak up the zombie fun, come on out Oct. 25 to the Hendricks County 4-H Fairgrounds and Thrill the World!