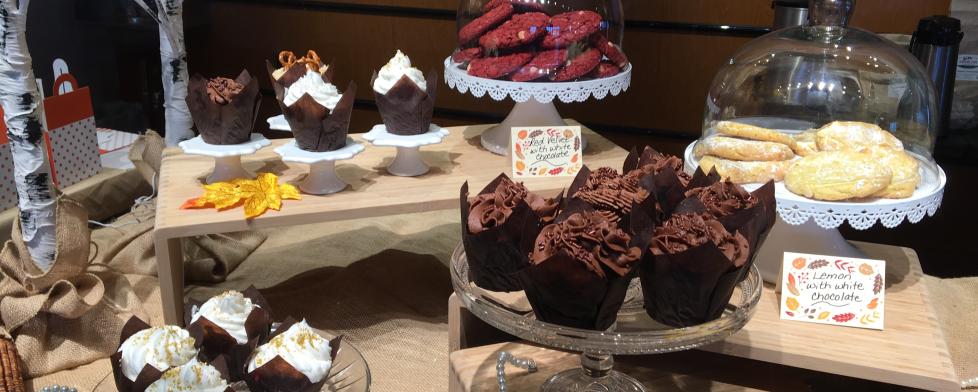 Grandma's Oven is one of my favorite vendors at the local farmers markets, so I was thrilled when I heard they were opening a storefront at The Shops at Perry Crossing, 312 City Center Way in Plainfield. I had an opportunity to visit the store earlier this week, and I had an excellent experience.
Here are just a few reasons I love this bakery and cafe:
The Baked Goods
I remember loving the banana bread and pumpkin bread I purchased from Grandma's Oven at the Avon Farmers Market last summer, and now those breads are available at the new store at the mall. In addition, Grandma's Oven also offers decadent cupcakes, cookies and more.
Owner Robin Teasley told me her sweet sourdough bread is one of their most popular items. Teasley said the bread is a family recipe that she has been making for as long as she can remember, and it has a similar taste to Hawaiian bread you would buy at the store, but better because the bread from the store has "been shipped all the way around the world," she said.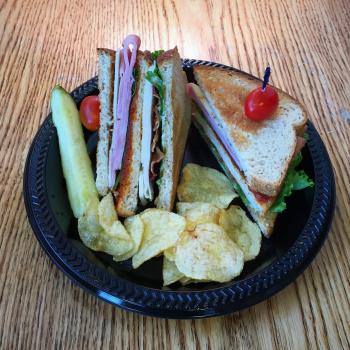 Grandma's Oven's other most popular item is the Buckeye Brownie, which I chose to try when I visited the store earlier this week. The Buckeye Brownie is a fudge brownie base topped with peanut butter and chocolate frosting. It comes in creamy, crunchy, and gluten free varieties. If you have never had one, you must try one from Grandma's Oven. They are truly amazing.
The Food
Grandma's Oven not only offers baked goods, but also serves a variety of sandwiches and other items for both lunch and dinner. The menu includes salads, soups and sandwiches including the Loaded Club, Chicken Salad on Croissant, Grown Up Grilled Cheese, Reuben and Italian Beef, and Chipotle Salmon and Turkey Apple wraps. The croissants and breads used for the sandwiches are also made in house, and you can tell the difference.
Grandma's Oven also offers kids meals for just $3.25. A full menu can be viewed here.
The Relaxed Environment
Grandma's Oven is located in the former Panera Bread location, so it is incredibly spacious, comfy and cozy. Teasley said she wants to provide a relaxed place for the community to gather.
"I want this to be a place for community and family," she said. "There's no place you can go anymore and just sit without being hurried out the door. I want people to come in, sit and just talk.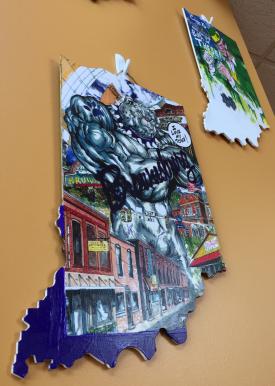 The Local Vendors
Because Teasley has gotten to know so many great local vendors at the farmers markets, she wanted to provide a space for the other vendors to sell their products, as well.
So mixed within the dining area, visitors can find everything from specialty condiments and even fresh vegetables depending on the time of year to beautiful jewelry and other handmade items at Grandma's Oven. Vendors include Nina's Nests, Eye Of An Eagle Photos, Neier Farms, Ellie Ella's and many more.
I haven't started my Christmas shopping yet, but I know this would be a great place to find gifts for my family and friends while supporting local businesses at the same time.
Despite enjoying Grandma's Oven products at local farmers markets, I couldn't have imagined what I would find at their brick and mortar store. I came away extremely impressed and would highly recommend a visit to anyone as I know I'll be going back to this truly unique dining and shopping experience in one.
Grandma's Oven is open from 10 a.m.-9 p.m. Mondays through Saturdays and noon to 6 p.m. on Sundays.