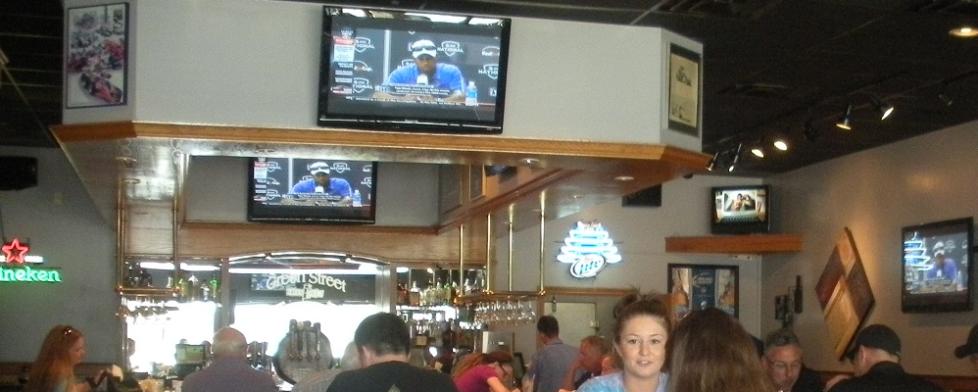 Most of us keep a few phone numbers on speed dial...family members, close friends, etc. My list includes Green Street Pub & Eatery in Brownsburg.
Why you ask? Three words...Beer. Battered. Tenderloin.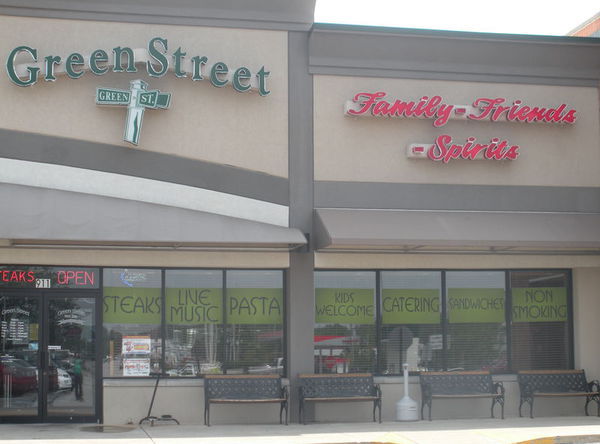 My younger son, Daniel, discovered recently just how connected I am to this family-owned restaurant and pub during the winter break when we were looking for a good option for lunch.
After I suggested Green Street and began to pull out my phone, the look on his face -- and his response -- to the realization I had their number on speed dial was one of surprise.
Opened in 1998, Green Street Pub & Eatery -- located at 911 N. Green St., just a couple of stoplights south of I-74 -- is an independent, family-owned restaurant known as much for its steaks and quarter-pound burgers as it is for its beer-battered tenderloin and its delicious pork sibling, the Station Special, which is topped with ham and swiss cheese. Both sandwiches are available grilled or breaded.
But, before you go, there are a few things you should know that makes Green Street a place you'll want to visit:
Great Selection
The Eatery part of the place lives up to its name. Whether you're there for lunch or dinner, the menu features a wide selection of everything from appetizers and fresh salads to soups, deli-style sandwiches and choices such as a fish sandwich, the Bulldog -- a quarter-pound hot dog covered in homemade meat sauce -- and even a Hot Brown or a BLT. Lunch is served from 11 a.m.-4 p.m.
The dinner menu is topped with your choice of steaks, seafood selections and poultry dinners, as well as burgers appetizers, salads and soups. They also offer Cajun beef tips, crusted flat iron steak or baked homemade spaghetti. Dinner is served from 4-10 p.m.
Daily Specials
On Friday and Saturday nights, Green Street serves up its Prime Rib dinner special. On Thursday, 49-cent wings are available in the bar with your choice of seven different flavors. On Wednesday, it's really fun as DJ Bingo takes center stage in the bar.
In addition, Green Street features seven different lunch entrees for just $7 each and the deals for dinner expand to ten selections for $10.
Got Kids? No Problem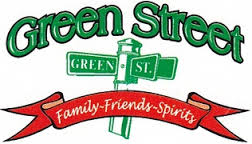 Green Street features a spacious dining room next to its bar and a banquet room for family events and special occasions.
My family and I have gone there quite a bit over the years and the kids menu always provides lots of choices for those 12 and under at an affordable price.
Live Music
Inside its bar, Green Street offers a beat of its own on Saturday nights from now through April with live music and entertainment.
Smoke-Free
Both in the restaurant and bar, Green Street is smoke free, making it a great place for families and friends to enjoy.
Catering Available
Planning a party? Green Street will bring it to you. A catering menu is available on their website or by calling the restaurant and asking for the catering coordinator.
Having lived in Brownsburg for nearly 15 years, it's nice to have a place like Green Street to relax after a ball game, and it's popular with my dad every time he comes to town.
Green Street Pub & Eatery
911. N. Green Street
Brownsburg, IN
Hours - 11 a.m.- 10 p.m.- Mon.-Thurs.
11 a.m.- 11 p.m.- Fri.-Sat.
Closed Sunday
Phone: (317) 852-6644