After the rush of Christmas and New Year's Eve, we all hunker down to endure the blah of the remainder of winter. In my family, we can only stare at each other inside our home for so long, though, before we start going a little loopy.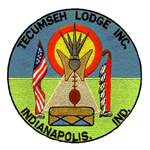 I'm excited, then, to have learned about the Tecumseh Lodge's
Mid-Winter Pow Wow
that will take place at the
Hendricks County 4-H Fairgrounds
 in
Danville, Ind.
on
Saturday, Jan. 4
. It caught my eye as a unique activity that will be educational for my kids and easy on my wallet.
According to
its website
, "The Tecumseh Lodge, Inc., is a not-for-profit, charitable, and educational institution dedicated to preserve, protect, and promote all aspects of the culture of the American Indian."
That's pretty cool, especially since Indiana's name means "Land of the Indians." 
As an Eagle Scout and a Brotherhood member of the Order of the Arrow, it also caught my eye that the Tecumseh Lodge has sponsored the
Ku-Ni-Eh Lodge
through the Boy Scouts of America.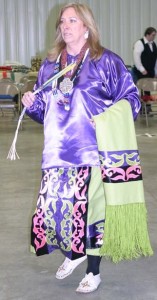 Twice a year, the lodge hosts Pow Wows, featuring Native American dancing, singing and vendors. The doors for the Mid-Winter Pow Wow open at 11 a.m., Jan. 4, and anyone is welcome to attend. Admission is just $2 for adults and $1 for children ages 4-12, with a cap of $5 for the entire family! Donations will also be accepted to benefit the
American Indian Center of Indiana
. A Gourd Dance will be performed at 1 and 6:30 p.m., followed by an Intertribal Dance at 2 and 7:30 p.m. There will also be free health screenings provided by the American Indian Center of Indiana. The Mid-Winter Pow Wow is drawing people from all over the state and nation. Master of Ceremonies Chris Stoltman is coming down from Chicago, Head Dancer (Head Man) Nicky Belle is from Bloomington, and Head Dancer (Head Lady) Kathy Loeman is visiting from Woodridge, Ill. -- a suburb of Chicago. Judging by the chatter in
Tecumseh Lodge's Facebook group
, there will be participants, vendors and spectators from all over the nation coming to visit
Hendricks County
for this event.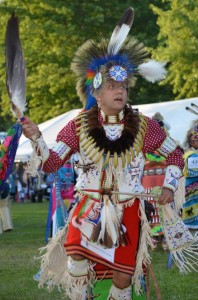 The Mid-Winter Pow Wow strikes me as a great opportunity for youth organizations such as Scouting troops to get some firsthand exposure to the Native American culture and traditions. At a buck or two per kid to attend, this is the kind of activity that my Boy Scout troop would jump at back in my day -- one where Scouts could learn a lot and maybe earn
a merit badge
in the process. This is also a great opportunity for Native Americans to come celebrate their heritage, as well as for people like me who are looking for a festive activity in the middle of winter that doubles as an educational experience for my kids. Visit the Hendricks County 4-H Fairgrounds on Saturday, Jan. 4 starting at 11 a.m. for the Tecumseh Lodge Mid-Winter Pow Wow, and after you enjoy yourself there, keep an eye out for the lodge's announcement about its
2014 Labor Day Pow Wow
.